Download newsletters, reports, and other municipal publications here.
Hard copies of most documents are available at the municipal hall.
Community newsletter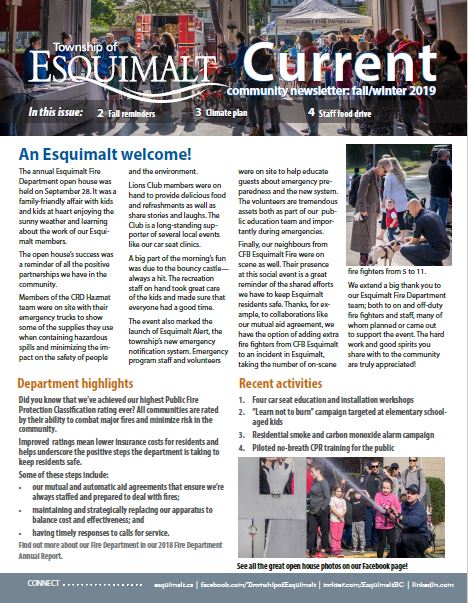 The Esquimalt Current is a tri-annual community newsletter published by the Township of Esquimalt and distributed to 8,700 residents and businesses.
Annual reports
Read our 2018 Annual Report, including statements of financial information. 
Read our 2018 Fire Department Annual Report for detailed information on department-specific activities.