Overview
Engineering focuses on the planning, design and project management of new street infrastructure and upgrading existing infrastructure along with proposed new developments. Public Works ensures that the existing infrastructure is maintained and operated in an effective manner as well as providing additions or improvements to existing infrastructure.
Speed reduction 2023
The township is proposing to reduce speed limits on Major Roads to 40km/hr, and all other roads to 30km/hr, with some exceptions. The current plan is to add signage over 3 years to reduce cost outlay and consider some traffic calming efforts to help reduce speeds.
Township guides
Traffic calming
What is traffic calming? It is the use of different methods - structures, education and enforcement - to influence drivers to keep their travel speed to within the posted speed limit. 
The Township Guide to Traffic Calming describes the Township of Esquimalt's approach to neighbourhood traffic calming, as well as funding and implementation policies. Read the guide here.
Boulevard modification
What is the boulevard? The right-of-way is divided into two main portions with the first portion being the travel corridor (road, curb and gutters). The remaining portion from the back of curb to the property line is defined as the boulevard.
Its primary purpose is to allow for the installation of infrastructure (Township or other stakeholders) that provide services to the adjacent properties and the greater community.
Boulevard designs need to keep several things in mind, including sight lines for cars and pedestrians, encroachment on sidewalks and streets and potential damage to infrastructure from roots.
Salting, sanding, snow removal
The Esquimalt Public Works Department salts, sands, and clears snow from municipal roads to maintain the safest driving conditions possible with available resources.
The order in which roads are salted, sanded, or cleared of snow is generally:
main streets
main hilly streets
bus routes
secondary roads
hilly residential streets
balance of residential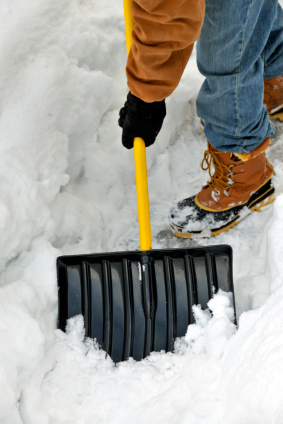 The actual routes and order of salting, sanding, and snow clearing are determined by the Public Works Superintendent in consultation with the Police Department, and may be altered to best suit road or weather conditions.  
Sidewalk clearing
Property owners are responsible for clearing ice and snow from sidewalks outside of their properties.
Every Owner or Occupier of any Land abutting or fronting upon a portion of a sidewalk shall cause such portion of the sidewalk to be cleared and kept clear of all snow, ice, dirt, Refuse. or noxious, offensive or unwholesome objects, materials or items, and shall dispose of the same otherwise than depositing it upon the street.