Relocation of Station
The electric vehicle charging station has been relocated to the parking lot west of Memorial Park on Esquimalt Road due to construction of the Esquimalt Town Square.
User Fee – Beginning July 4, 2017
Due to the increasing demand for the electric vehicle charging station, a user fee of $1.00 per hour came into effect on July 4, 2017. All user fees collected will be used to fund sustainability initiatives through the Township's Sustainability Reserve Fund. Payment can be made by downloading the "FLO.ca" mobile app available for Apple and Android phones. 
Why are you charging a fee?
Manage increasing demand. Since 2014, station use has increased by more than 50% each year.
Limit length of charging sessions. A time based fee encourages EV drivers to move their vehicle once the battery is sufficiently charged.
Provide neighbourhood charging for EV drivers without access to charging at home. EV drivers living in rental apartments or stratified condos are less likely to have access to EV charging at home.
Avoid conflict between station users. On rare occasions there have been disputes between drivers of 100% electric vehicles and drivers of plug-in hybrid electric vehicles.
Reduce range anxiety for current and prospective EV drivers. Introducing a fee helps to ensure that stations are more readily available for EV drivers that require a charge to complete their travels. It is generally expected that the majority of EV charging will take place at home.
What's the purpose of public EV charging stations?
While 90% of EV charging is expected to take place at home, public EV charging will play an important role in decreasing "range anxiety" – fear of running out of charge while on the road – on days when multiple trips are completed or when traveling out of town. The Level 2 charging station can fully charge an EV battery in 4-6 hours; whereas, at home it may take over 12 hours with a standard 120V electrical outlet. 
Who can plug-in? 
Residents and visitors with an electric vehicle which may connect to a Level 2 charging station. Visitors to Esquimalt may charge their vehicle while they shop at local businesses or visit any municipal facility.
The charging station connector must be plugged into the electric vehicle or risk being ticketed. Non-electric vehicles parked in a reserved EV parking stall will be ticketed. 
How much does it cost? 
There is a nominal fee of $1/hour. All user fees collected will be used to fund sustainability initiatives through the Township's Sustainability Reserve Fund.
How do I check if the station is available or already in-use?
You can see real-time data on when the stations are available or already in-use here or by visiting www.plugshare.com.
How do I use the Station? 
Unlock the door to the charging station connector using one of the following options: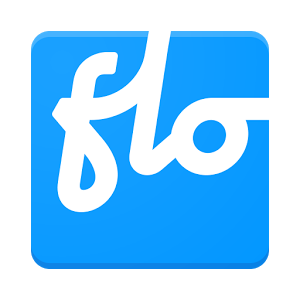 Download App: A mobile app for "flo.ca" is available for Android and Apple phones. Within the app, select the green marker for the charging station on the map.
Order idFLO card: Order your own FLO card at a cost of $15 by visiting flo.ca/signup.
Call Customer Support: Customer support can remotely unlock the door and give users access within seconds. Bilingual 24/7 customer service is provided by Canadian Automobile Association (CAA) by calling Toll Free 1-844-825-3356.
Once unlocked, follow the instructions in the Charging Station User Guide. 
How can I learn more about electric vehicles? 
For more information on electric vehicles, visit the provincial Clean Energy Vehicle (CEV) program at www.cevforbc.ca.
Funding for the purchase and installation of the EV charging station was received from the provincial Community Charging Infrastructure (CCI) Fund and Esquimalt's Sustainability Reserve Fund.