Notices
For playing field status, please click here. 
Anderson Park - Swing Set is Closed - New Swing Set Coming.
What's New in Esquimalt Parks
The Esquimalt Adventure Park is open! Please note: parking for the Esquimalt Adventure Park is available at the Archie Browning Sports Centre (200 metres from the park) - no parking at the Esquimalt Recreation Centre.
Click map below to enlarge and view amenities.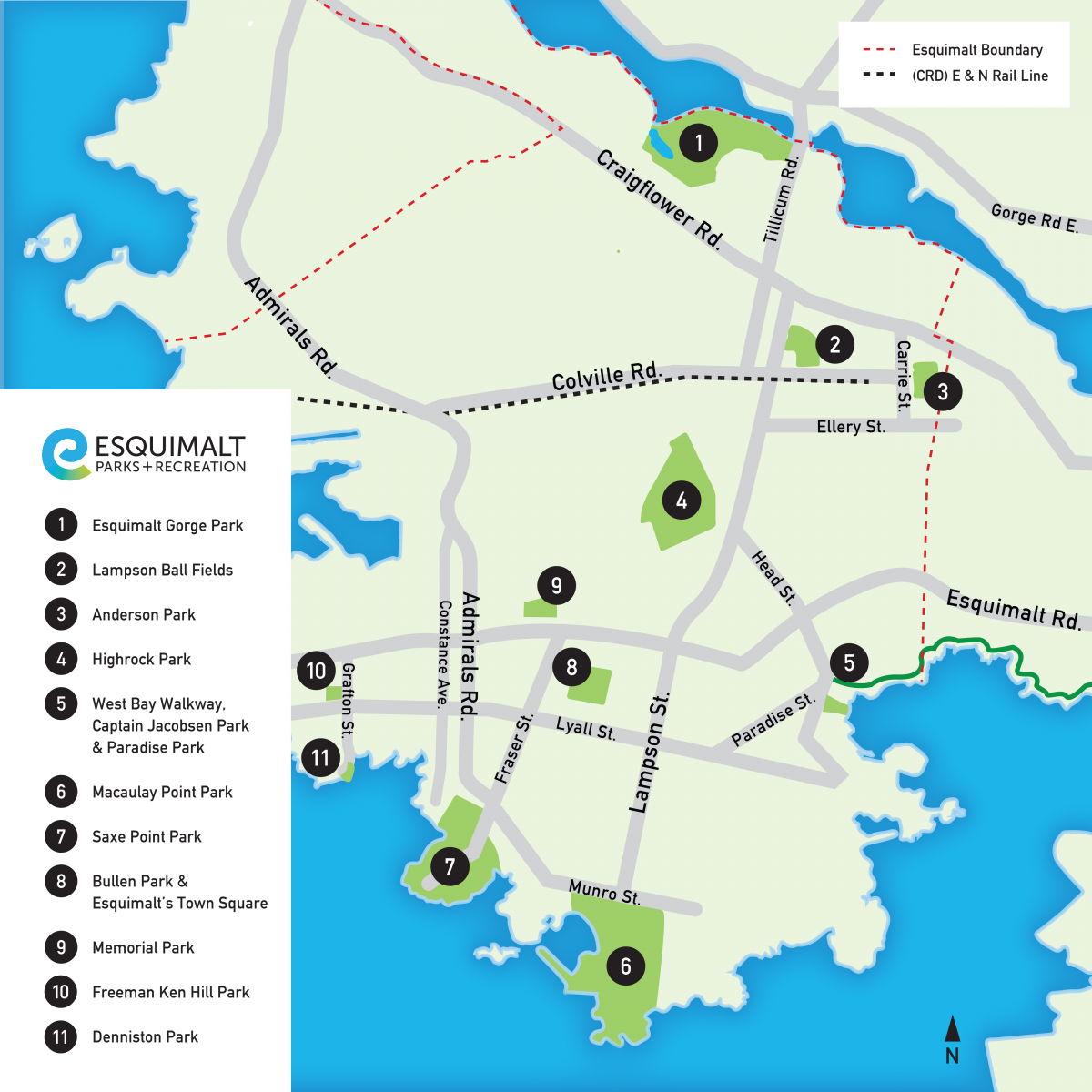 Click here to see updates on the status of our playing fields.
Link to profiles for Esquimalt's: