Notices
For playing field status, please click here.
Hither Green Playground - Community Consultation. Click here to learn more.
Community Garden at Anderson Park Expansion. Click here to learn more. 
Park
Date(s) Affected
Notice
 
Esquimalt's Gorge Park

Wed, Jan 29

8:30am-12:00pm

The parking lot at Esquimalt's Gorge Park will be closed temporarily as Geotechnical engineers obtain core samples in advance of the construction of a new public facility. Learn more about the facility here.  
 
Esquimalt's Gorge Park
June-December 2020
Construction of a new community facility. As timelines are established and more information is available, notices will be updated and in-park signage will be posted. 
 
Esquimalt Adventure Park
July 29, 2019 until further notice
Play equipment under repairs: Stepping
Pod Track Rider
 
West Bay Washroom
Until Further notice
Hand wash station  out of order - Hand Sanitizer available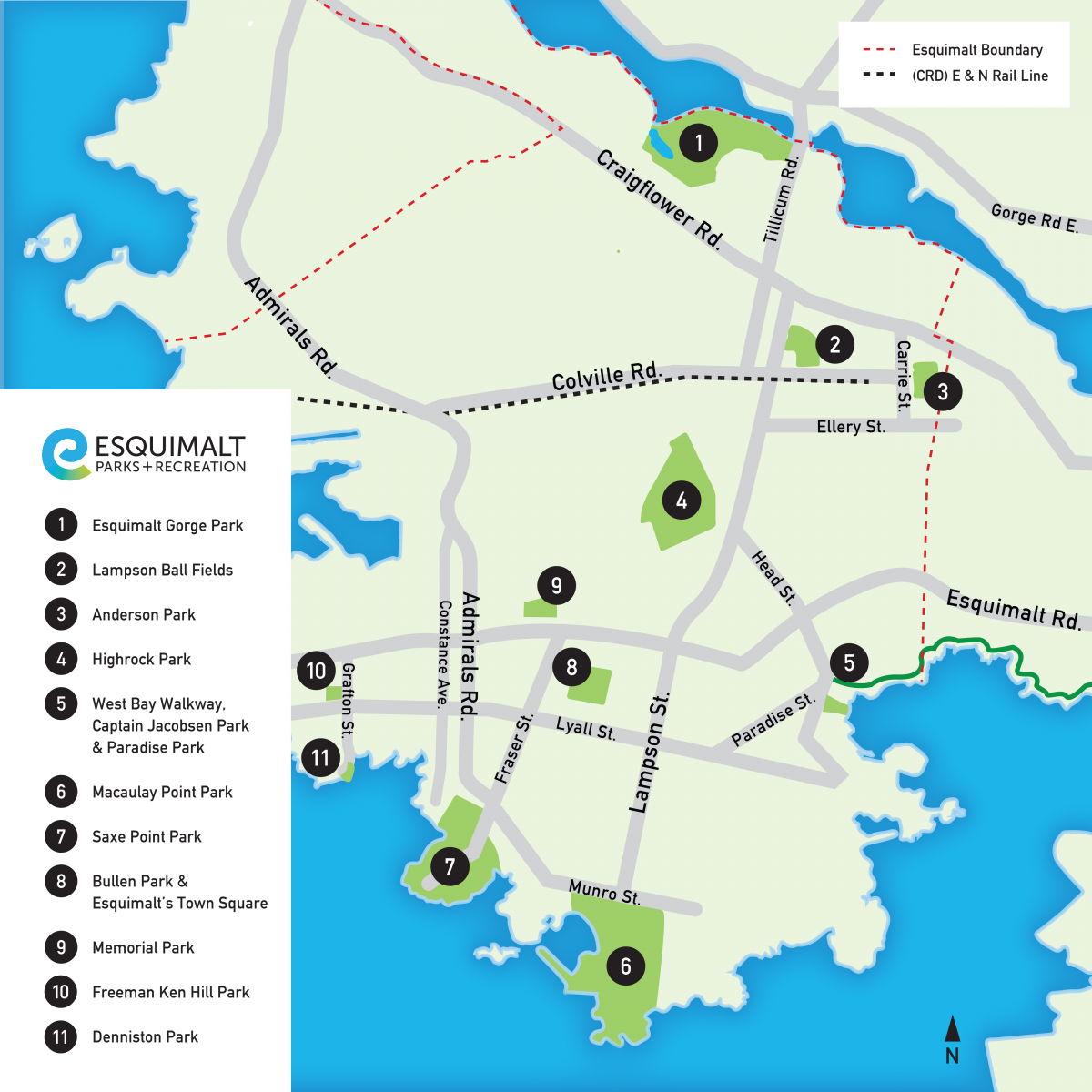 Click here to see updates on the status of our playing fields.
Link to profiles for Esquimalt's: