Notices
For playing field status, please click here. 
Updated March 4, 2019 - The Washrooms at Macaulay Point Park are currently closed for repairs. We currently anticipate they will be re-open by Wednesday, March 6th.
What's New in Esquimalt Parks
Community Garden at Anderson Park Expansion. Click here to learn more. 
Click map below to enlarge and view amenities.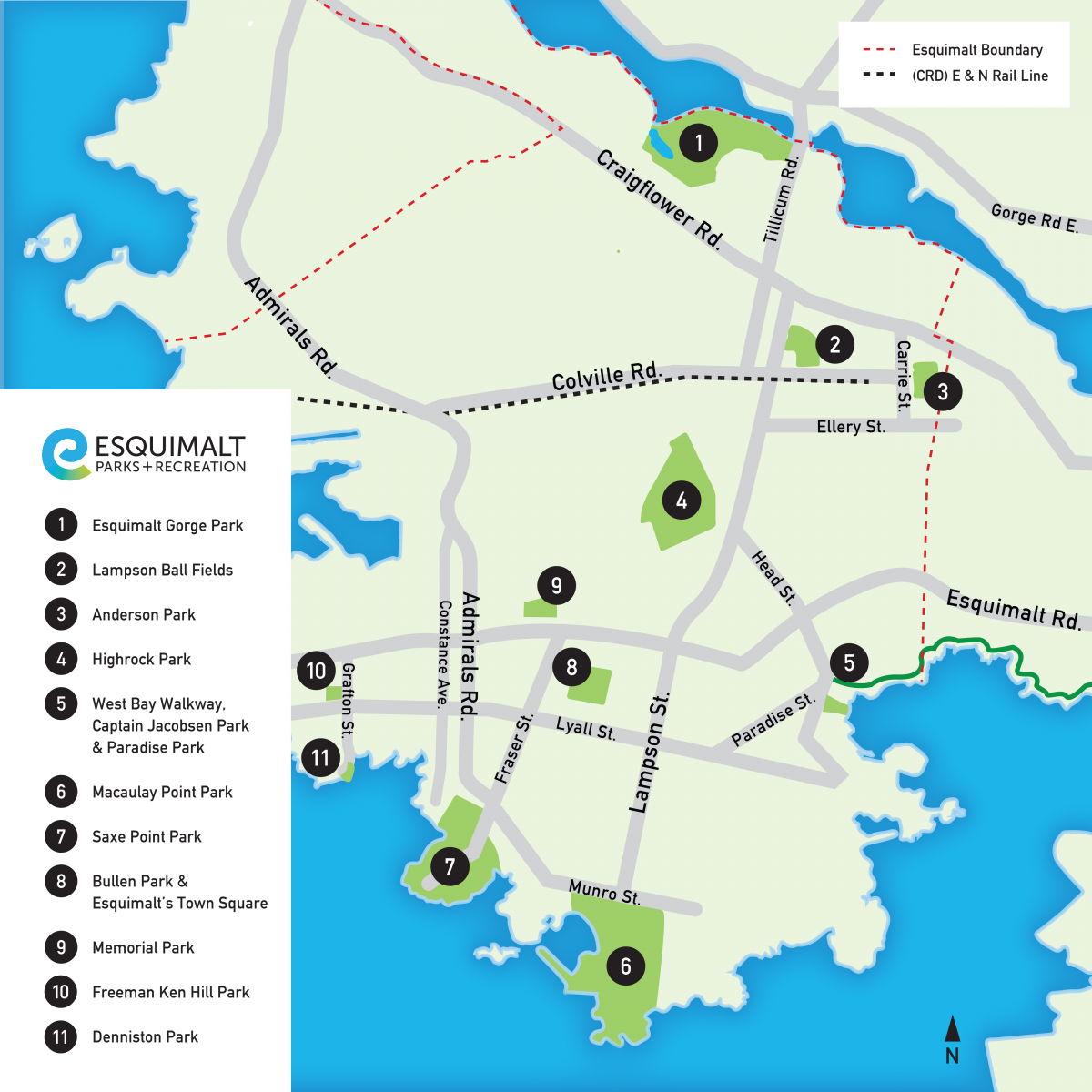 Click here to see updates on the status of our playing fields.
Link to profiles for Esquimalt's: