Where are our parks located?
Check out the Esquimalt Parks Map. The map pinpoints the locations for 13 parks, 4 greenways and open spaces, 12 waterways and beach accesses, and 3 recreation facilities. 
Water fountains in Esquimalt parks
Saxe Point Park: beside main parking lot
High Rock Park: near pathway in the dog off-leash area
Memorial Park: beside playground
West Bay: entrance of the walkway
Gorge Park: south side on the nature house
Adventure Park: Lion's head fountain
Notices
West Bay water fountain is currently OUT OF ORDER. We are indefinitely waiting on parts to fix the problem. Sorry for the inconvenience.
Nature House washroom CLOSED for repair. A temporary porta potty will be on site next to the Nature House.  
For playing field status, please click here.
Hither Green Playground - Community Consultation. Click here to learn more.
Community Garden at Anderson Park Expansion. Click here to learn more. 
Adventure Park Splash Pad. Open May Long Weekend - Labour Day Long Weekend, 10am - 7pm 
Park
Date(s) Affected

 

Notice
 

 

 
No current notices
 
 
 
 
The Great Esquimalt Tree Hunt:
We are excited to hear from YOU about important trees in the community:!
Click the map below to view park amenities, including which have washrooms, playgrounds, dog on leash, no dogs allowed, etc. features. Enjoy your experience in Esquimalt Parks!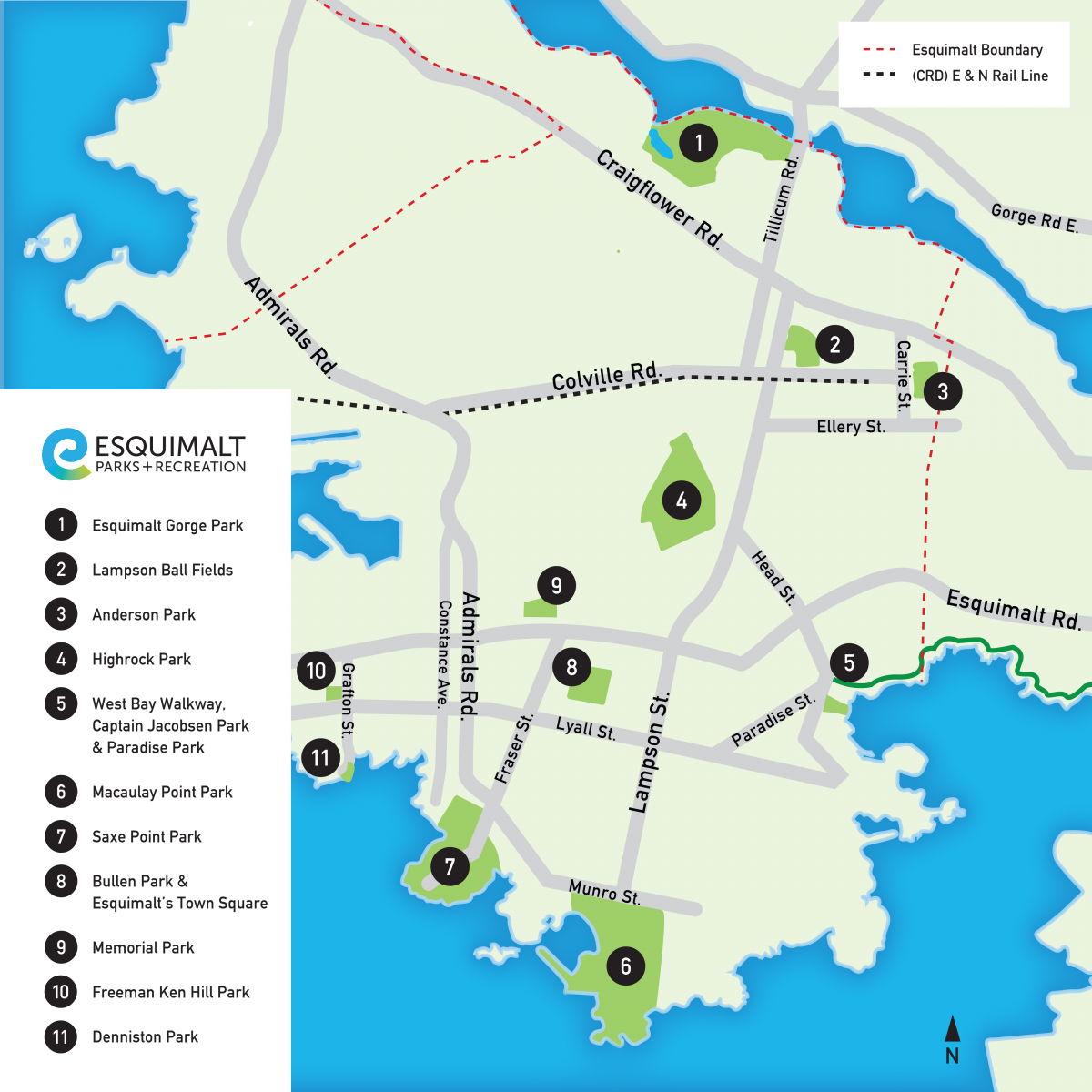 Click here to see updates on the status of our playing fields.
Link to profiles for Esquimalt's: