Water fountains in Esquimalt parks
Saxe Point Park: beside main parking lot
High Rock Park: near pathway in the dog off-leash area
Memorial Park: beside playground
West Bay: entrance of the walkway
Gorge Park: south side on the nature house
Adventure Park: Lion's head fountain
Notices
Maintenance Closure:  Saxe Washrooms - Jan 16 for 4 weeks will be CLOSED for infrastructure upgrades, including a new sanitary sewer and sewer pump station for the Saxe Point washroom to manage grey water.  This upgrade will eliminate the septic field that currently exists behind the washroom building. There will be a portable toilet placed nearby in the park for the duration of the repair.
For weddings in parks, please review the related operating guidelines and details that must accompany your booking request here.
For playing field status, please click here.
Hither Green Playground - Community Consultation. Click here to learn more.
Community Garden at Anderson Park Expansion. Click here to learn more. 
Adventure Park Splash Pad. Open May 20 - Sept 6, 10am - 7pm 
Park
Date(s) Affected

 

Notice
 
 
 
No current notices
 
 
 
 
The Great Esquimalt Tree Hunt:
We are excited to hear from YOU about important trees in the community:!
Click the map below to view park amenities, including which have washrooms, playgrounds, dog on leash, no dogs allowed, etc. features. Enjoy your experience in Esquimalt Parks!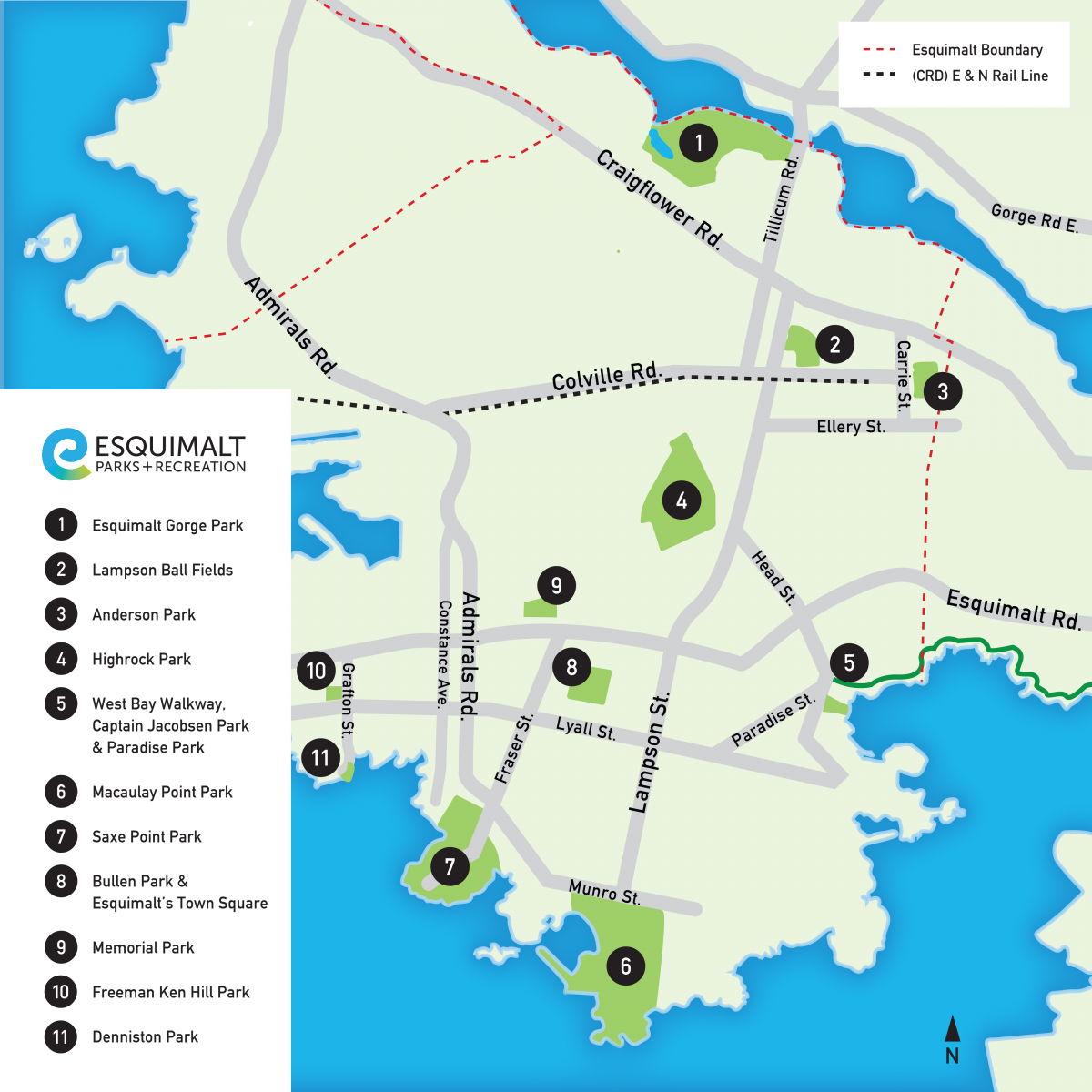 Click here to see updates on the status of our playing fields.
Link to profiles for Esquimalt's: