Notices
For playing field status, please click here. 
Anderson Park - Swing Set is Closed - New Swing Set Coming.
Esquimalt Gorge Park - TRAIL CLOSED  due to construction- from Sioux Pl parking lot to Works yard.
Adventure Park - the Merry-go-round is under repair.
What's New in Esquimalt Parks
Public Invited to Vote on Playground Expansion at Lampson Park. Voting will continue until Sunday, July 8th, 2018. Learn more about the Lampson Park Enhancement and Playground Expansion Project here - and vote!
Click map below to enlarge and view amenities.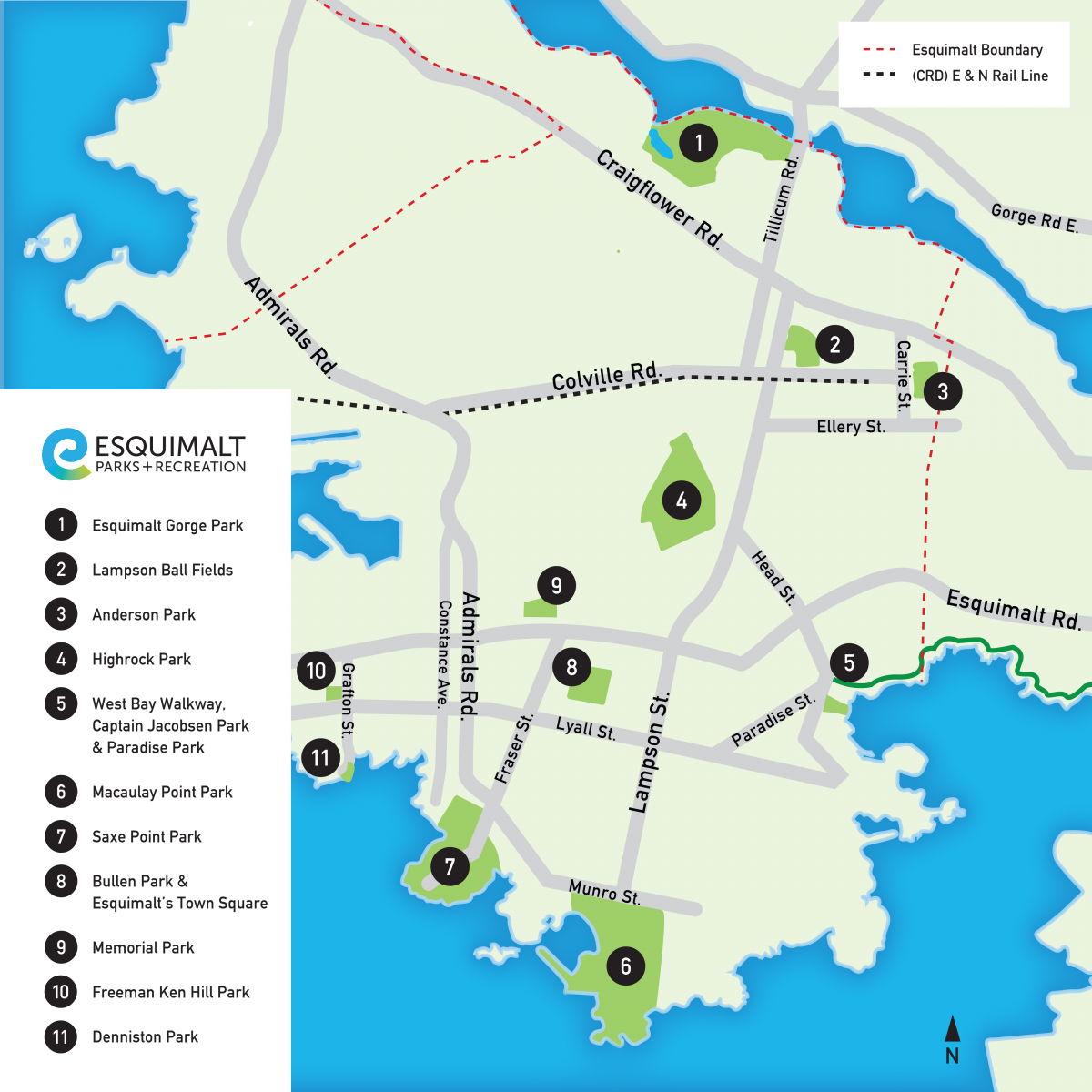 Click here to see updates on the status of our playing fields.
Link to profiles for Esquimalt's: