Township of Esquimalt Recreation facilities have some adjusted openings. Playgrounds are open with posted safety reminders. The popular splash pad at the Esquimalt Adventure Park will remain dry until later this summer. For related park, program and facility updates, please see our dedicated facility update page:
---
Notices
Esquimalt Municipal Playgrounds Re-open (after closing in response to COVID-19 Pandemic), read the full release here.
For weddings in parks, please review the related operating guidelines and details that must accompany your booking request here.
For playing field status, please click here.
Hither Green Playground - Community Consultation. Click here to learn more.
Community Garden at Anderson Park Expansion. Click here to learn more. 
Park
Date(s) Affected
Notice
 
Esquimalt's Gorge Park
July 2020-August 2021

Esquimalt Gorge park Pavillion project being tendered, June 2020. Construction of a new community facility to occur July 2020-August 2021 (estimated, subject to change). 

As timelines are established and more information is available, notices will be updated and in-park signage will be posted. 
Click the map below to view park amenities, including which have washrooms, playgrounds, dog on leash, no dogs allowed, etc. features. Enjoy your experience in Esquimalt Parks!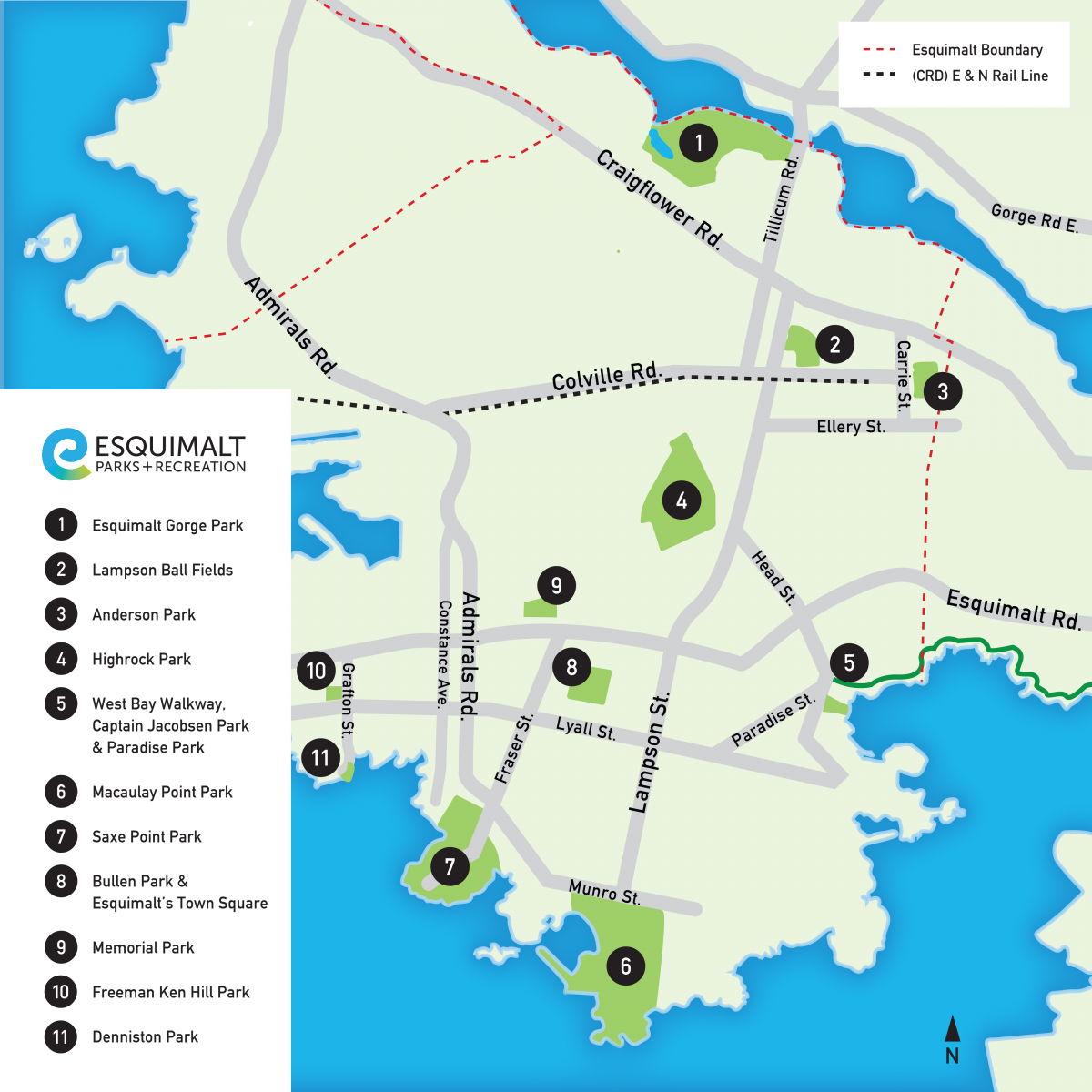 Click here to see updates on the status of our playing fields.
Link to profiles for Esquimalt's: