Esquimalt is led by a Municipal Council, which includes a Mayor and six Councillors, who are elected to their positions for four-year terms. Mayor and Council create bylaws and policies, approve the municipal budget, and serve on various committees within the municipality and region.
Contact Mayor and Council.
View video webcasts of Council meetings.
View a list of previous Mayors and Reeves.
Esquimalt Mayor and Council 2018 - 2022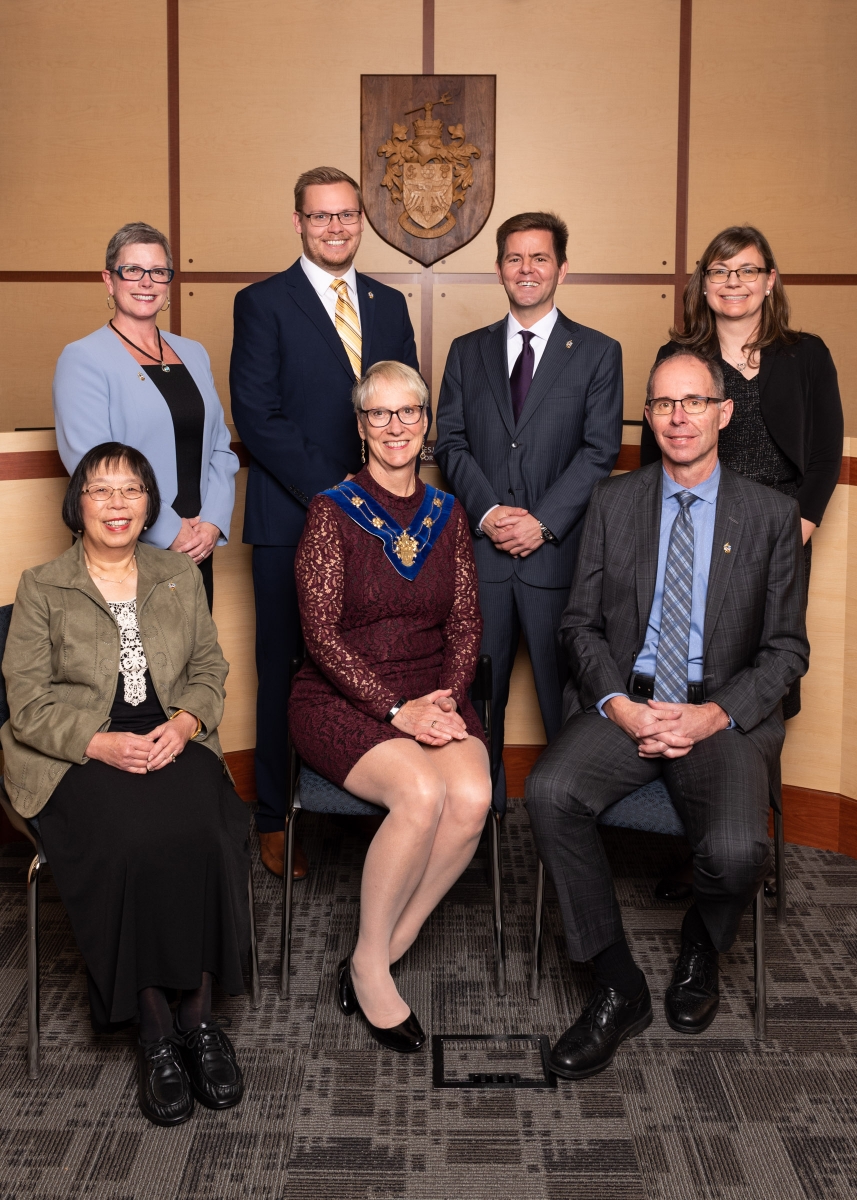 Clockwise from top left: Councillor Meagan Brame, Councillor Jacob Helliwell, Councillor Tim Morrison, Councillor Jane Vermeulen, Councillor Ken Armour, Mayor Barbara Desjardins and Councillor Lynda Hundleby