Inflow and infiltration contributes flow to the municipal sewer system.  
Inflow is rainwater that enters the sewer through cross connections (i.e. catch basins, roof drains). 
Infiltration is waste that enters the sewer through cracks, leaky joints or some other failure in the structural integrity of the pipe. See figure below.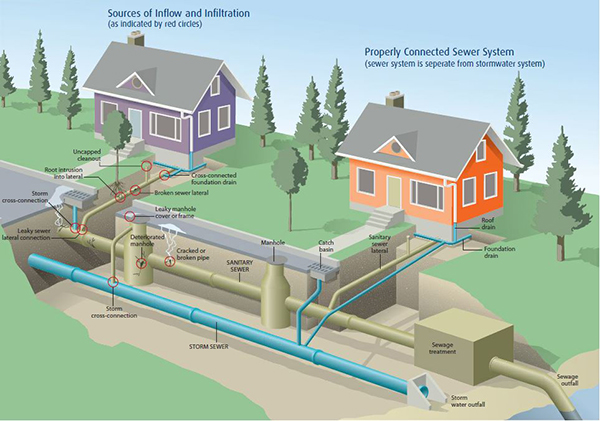 The reason inflow and infiltration needs to be controlled is that these additional flows add water volume to the sewer that does not need to be treated. This translates into additional costs to the Township for wastewater treatment. 
During storm events these additional flows also contribute significantly to sanitary overflows or backups into private property.