2023 Memorial Banners
Banners are mounted in late October to late November.  
The memorial banners are organized alphabetically and span both north and south roadways in Esquimalt. Each banner was purchased by a community member in honour of a passed loved one.
Program overview
Starting spring 2021, residents had the opportunity to take part in a memorial banner program. The banners feature their loved one's name and other information on a remembrance-themed design.
Each banner has a 3-year term, after which the banner will be given to the purchaser.
Last year, not all of the 44 available banners were spoken for. Some remain for sale and will be mounted along with the existing banners.
The banners are displayed along Esquimalt Road and near CFB Esquimalt in late October. They are on display until just before the winter holiday season then stored until the following year.
 The program was initiated by council in 2019 then was paused due to COVID-19. On April 9, 2021--Vimy Ridge Day--people interested in taking part began ordering their banners.
The banners contain the name of deceased service personnel and the conflict they served in. All banners have the same poppy motif.
Due to the number of available spaces, there were a limited number of banners available on a first-come, first-serve basis. The banners are produced locally and the price is set on a cost-recovery basis of $135. Banners will be mounted for 3 years.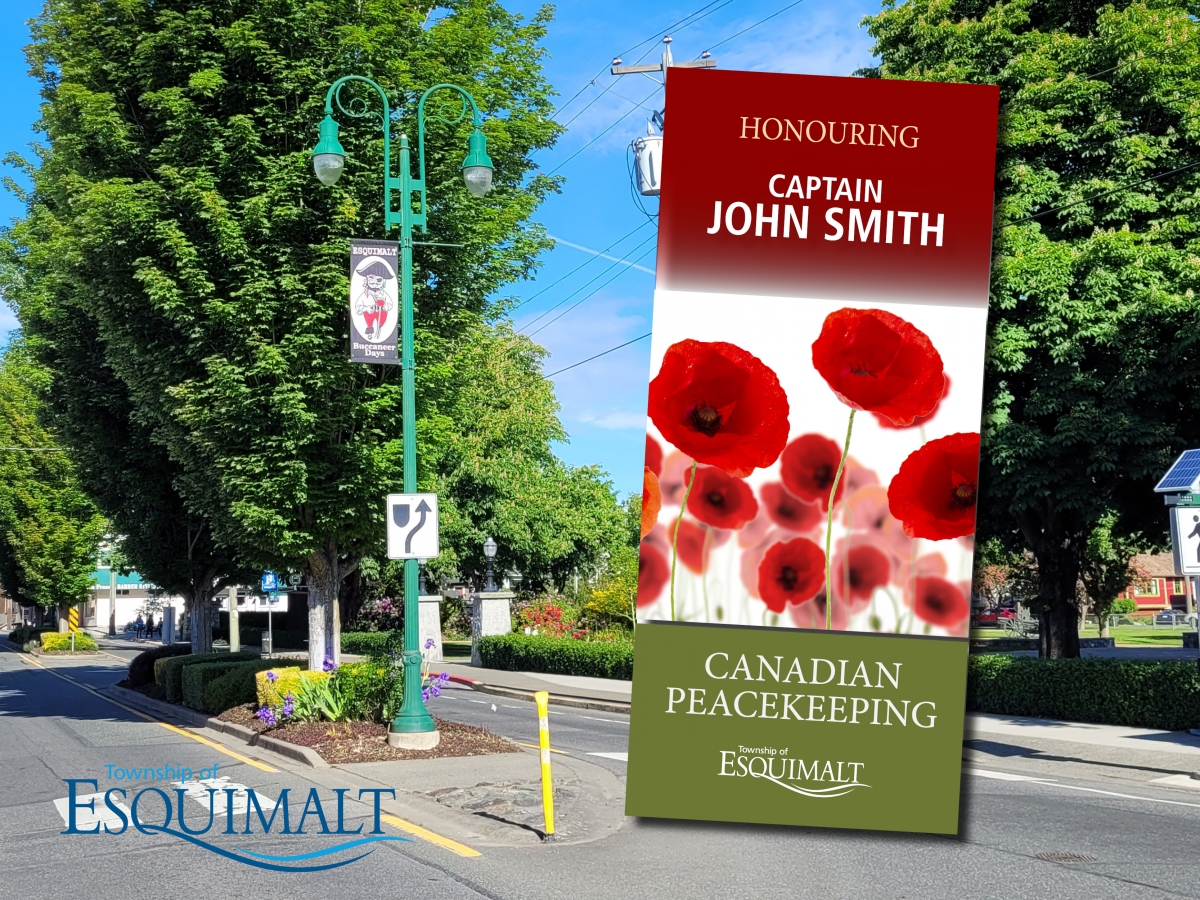 More information and details