On September 1st, 2012, Historic Esquimalt celebrated 100 years as an incorporated Township. During this milestone year, the Township held some 40 centennial events that were attended by thousands of residents and visitors. On September 8th, 2012, the Township held its Centennial Community Celebration at historic Gorge Park with music, food, activities and with participation from our many community partners and organizations. Thank you to everyone who made our celebrations a success!
Learn more about our centennial projects - including our centennial walkway project - and how you can participate.
View our photo gallery and visit Esquimalt's past. Do you have historic photos you would like to share? Contact Ritchie Morrison at the Township of Esquimalt.
Have a look at our event calendar and remember our historic celebration year.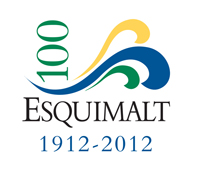 For more information on Esquimalt's Centennial Celebrations, contact:
Ritchie Morrison, Communications Specialist
Tel: 250-414-7122