Thank you to our sponsors for their valuable contributions to our centennial year
Esquimalt 100 Government Partners*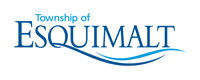 Esquimalt 100 Official Sponsors
Esquimalt 100 Community Partners
Esquimalt 100 Community Supporters
* This project has been supported by the Building Communities Through Arts and Heritage Program, Department of Canadian Heritage.
Ce projet a été appuyé par le Programme Développement des communautés par le biais des arts et du patrimoine du ministère de Patrimoine Canadien.
We gratefully acknowledge the financial support of the Province of British Columbia.