A group of fourth-year University of Victoria Law students - Erin Placatka, Lina Truong and Dora Tsao - were awarded second place in the CRD'S Ready, Set, Solve Challenge by drafting guidelines for establishing Development Permit Areas that encourage energy, water and GHG reductions in the Township of Esquimalt.
"We were very impressed by the thoroughness of their research and critique of case law in the area of guideline use by local governments," said the Township's Director of Development Services Bill Brown. "These clear and concise guidelines will be considered in the adoption of new Development Permit Areas for the Township during our ongoing OCP review."
Each student will be awarded a $300 tuition credit for their efforts.
See their report here.
About the Ready Set Solve Challenge
Municipalities, not-for-profit organizations and institutions in the capital region face unique challenges in working towards their climate action and sustainability goals. Post-secondary students have a fresh perspective, relevant skills and knowledge and are looking to gain practical experience, build networks in the community and direct learning to the topics about which they are most passionate.
Ready Set Solve aims to connect inter-disciplinary teams of students with local government, non-profit organizations and institutions to address these challenges and provide real solutions for the region.
Learn more about the Ready, Set, Solve program here.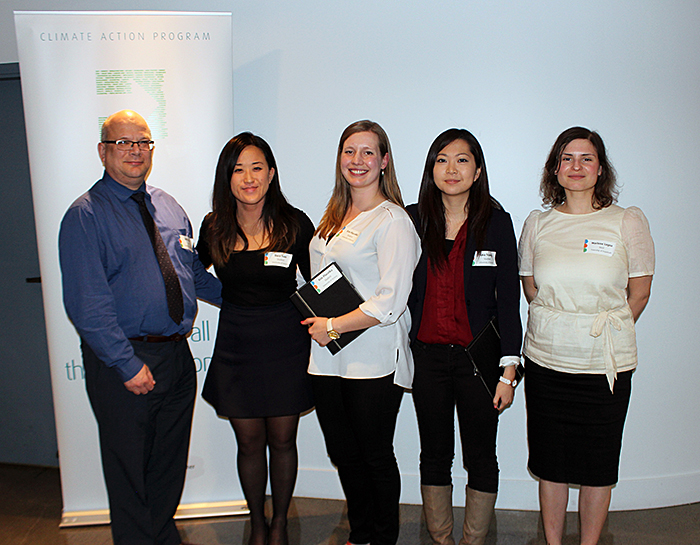 From left to right:
Director of Development Services Bill Brown, students Lina Truong, Erin Placatka, and Dora Tsao, and Community Development Coordinator Marlene Lagoa.