"Echoes of the Unmarked" has a goal of calling our community to action. Acknowledging the 67 children that have been missing for so long, lifting our survivors up and raising $6700 for the memorial. I believe the more we are moved to action, the more survivors feel supported and heard."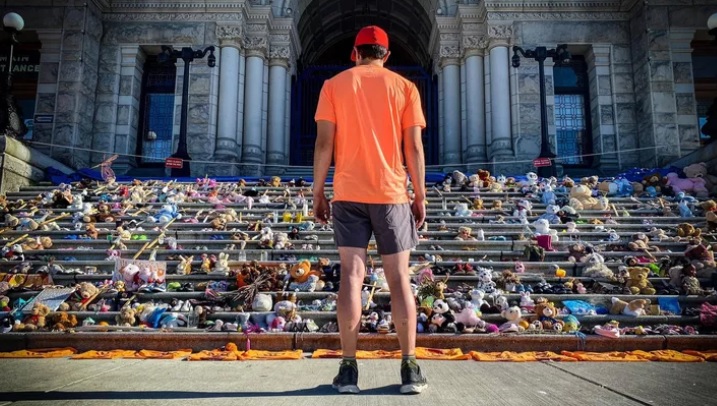 My sister Melissa and I, are working with the students at Victor-Brodeur. They will be creating orange cut outs. Their cut out shapes will represent something they love, that they wish to share with the 67 children, and survivors, who might not have had the opportunity to cherish the same opportunities. They'll write messages of love, support, friendship, compassion and of endearment. Acknowledging the presence these 67 children have made in our world, bringing their spirits to life.
We encourage you to also participate in this activity. Take a photo of your art project and post your message of support on social media with the hashtag #echoesoftheunmarked
We are also going to the school to have a movement session with them, to prepare them to run with us come May 4th. Here we will talk about the importance of movement as medicine, movement as expression, as an outlet and as self care. Share with them our experience using movement as a tool to heal, not only personally, but as a community. Share the importance of what they are doing and show them what community action looks like.
My wish is to bring light and love to the 67 children that did not make it home. Show survivors that we care and hear them, and bring us together, in action, to mourn, heal, and take some of that weight off, together, one step at a time.
Start: 9am
Finish: 6-7pm
Where: Macauley Point
How: 11km Route x6
Strava route 
Thursday, May 4, 2023 -

09:00

to

18:00