News release
For immediate release
Esquimalt, BC—Four pairs of owls in the Township of Esquimalt will soon be receiving new homes thanks to the efforts of local advocates. This month, custom owl boxes will be installed at three local parks.
The boxes, four in total, are built for specific breeds and vary in design. Saxe Point Park will receive one barred owl box, while Highrock Park and Gorge Park will receive one and two screech owl boxes, respectively. Each box is intended for one nesting pair of owls.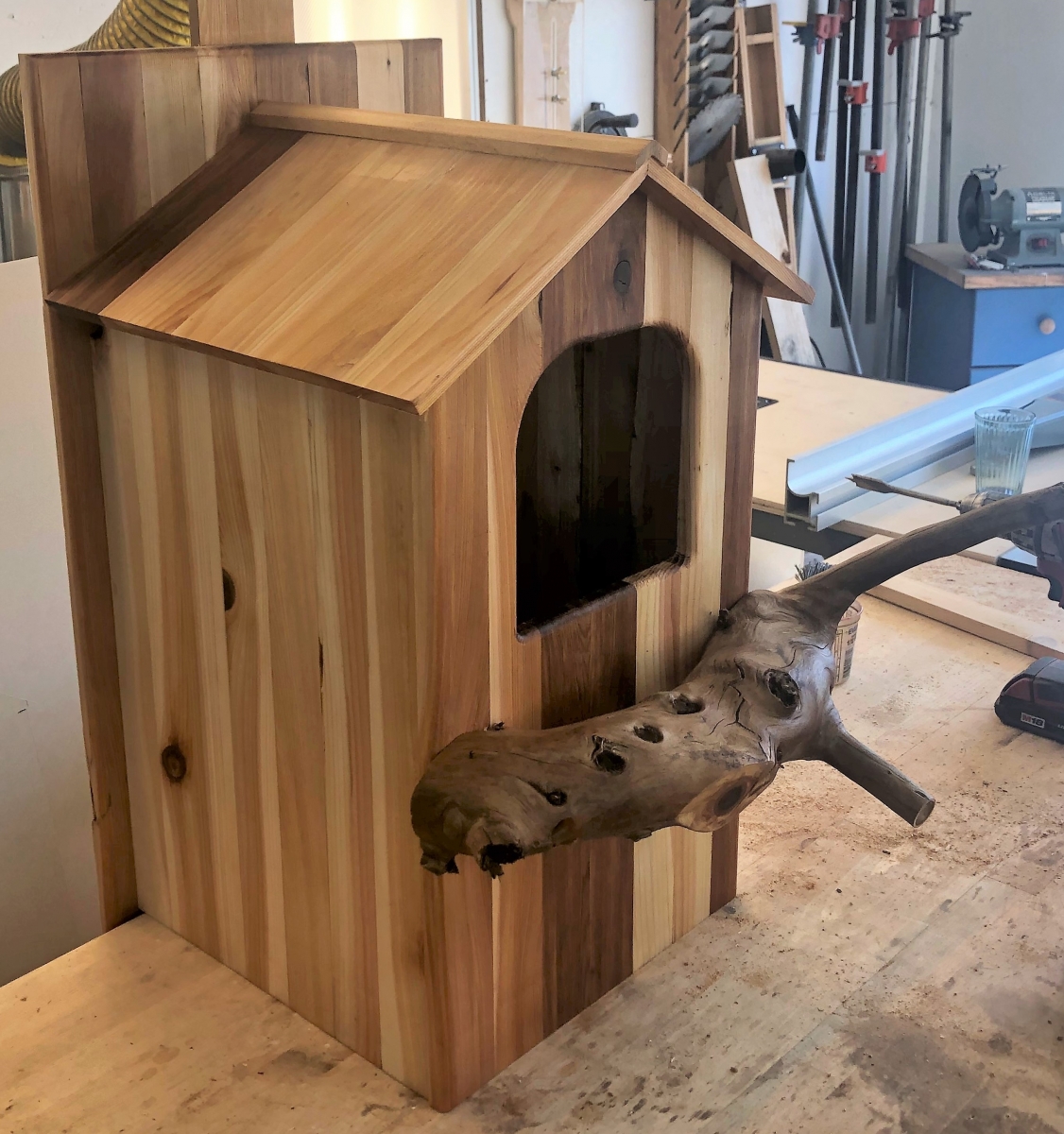 "I'm thrilled that we can provide habitat for these species," said Mayor Barbara Desjardins. "Owls face enormous population pressure in our urban environments and these boxes will help reduce some of that pressure. I'd like to add a huge thanks to Steve Gordon who captured our community heart for owls through his photography in our parks."
"Owls and other raptors are at a particularly high risk of secondary rodenticide poisoning because of their dependence on rodents as a food source," said Deanna Pfeifer, who coordinated the boxes' acquisition in cooperation with Esquimalt Parks staff, is a member of Rodentice-Free BC and a director of Friends of Kings Community Nature Space in Saanich. "Raptors and other predators that feed primarily on rodents serve as a natural and chemical-free method of pest control. A single owl killed by secondary poisoning could have eaten around 1,000 rats per year. Instead of poisoning, constructing owl boxes is one helpful approach to pest management and they're fun to build with my husband". 
The barred owl box was donated this April by Esquimalt resident Stephen Gordon and Saanich resident Robert Vanzella in memory of the resident owl in Saxe Point Park.  All four boxes were made by local crafters Robert Vanzella and Deanna Pfeifer. 
The barred owl box will be installed on May 28 in Saxe Point and the screech owl boxes shortly afterwards at the remaining parks.
"Esquimalt Parks staff and stewardship volunteers are working on this and other natural area restoration projects in efforts to bolster diverse native plant and animal populations," said Rick Daykin, manager of parks and facilities. "Staff recently pulled 500 sq m of English Ivy from native habitat area at Saxe Point Park as well as installed protective fencing around the sensitive owl habitat."
While residents are encouraged to learn more about local fauna, they are asked to observe the owls and other wildlife from a distance for the comfort of the animals.
More information about Rodenticide Free BC can be found  at facebook.com/RodenticideFreeBC
-30-

 
Contact
Tara Zajac
Manager of Communications
250-475-7122