Friday morning saw an unusual rescue on Lyall Street in Esquimalt. 
Victoria Animal Control Services received a call around 10:30 a.m. reporting a distressed dog.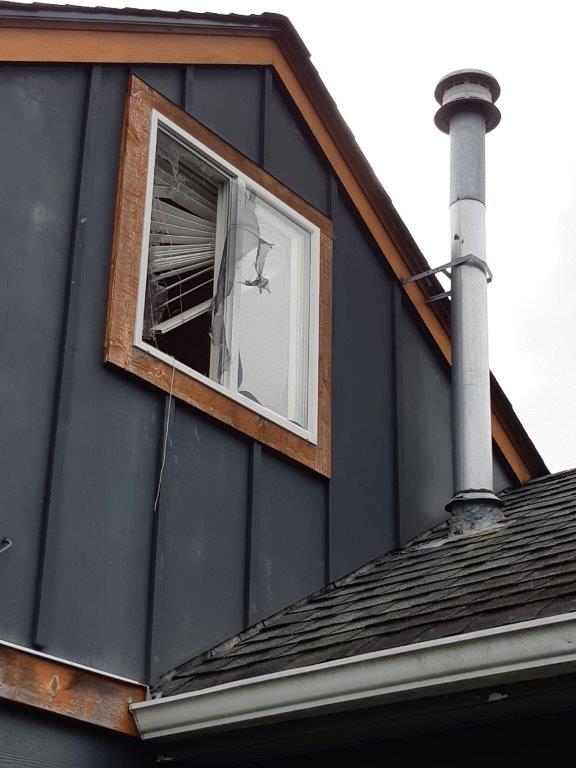 "Pepper", a Shepherd/Husky mix, was inside her home while her owner was at work.  The dog has been known to suffer from significant anxiety when home alone. This is likely what caused Pepper to break through the screen of an opened second-floor window and onto the roof of the house.
The dog was unable to find her way back inside, and was walking on the roof in clear distress when animal control officers arrived. 
The officers borrowed a ladder from a neighbour and Pepper allowed herself to be put on a leash. With one officer up the ladder, the dog immediately climbed onto the officer and was carried down. 
During this time, the owner was called and arrived a very short time later. All parties are in good shape thanks to the quick actions of both the concerned neighbour who called to report the incident and to the animal control officers Chris and Garry.
Go to vacs.ca if you see an animal in distress or require information about dog licencing.