With a $10,000 Community Wellness Strategy grant from the PlanH Healthy Communities Fund, the Township will be developing guidelines for multi-family housing. 
The Multi-Family Design Guidelines project will include research and a review of best practices, public engagement opportunities — including a forum for community stakeholders and an open house for the public to provide comment — and a final report with recommended policies and design guidelines for ground-oriented multi-family housing.
"The information gathered through this process will complement previous municipal community consultation initiatives including our Official Community Plan and Age-Friendly Assessment," said Mayor Barbara Desjardins. "Our goal is to create safe, affordable and inclusive housing for all ages that contributes to social health and well-being."
Guidelines generated by the project will be incorporated into the design of new missing middle housing, housing that fills a need between detached single-family homes and mid-rise condominium developments. Missing middle housing supports walkable, age-friendly, mixed-income housing types close to transit connections.  
The Multi-Family Design Guidelines project is expected to be completed by late fall 2019.  
PlanH is a partnership between BC Healthy Communities Society and the British Columbia Ministry of Health. PlanH creates healthier communities by supporting partnerships across sectors, providing learning opportunities, resources, and consultation, and facilitating collaborative local action.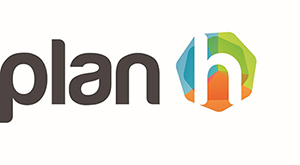 Link to our Official Community Plan here.
Link to our Age-Friendly Assessment here.
For more information, please contact:
Bill Brown, Director of Development Services
Tel: 250-414-7146