Residents of the Township of Esquimalt will be asked for their opinion on urban deer through a survey to be distributed to 1100 randomly selected households October 1–5, 2016.
The survey will help determine the extent of deer activity in the community, and residents' perceptions and attitudes regarding deer.
The results of the survey will provide important information for Council and staff as they consider deer management options in the Township.
The survey is being administered by an independent consultant working on behalf of the Township and will be distributed by volunteers of the Urban Wildlife Stewardship Society. Not all households will receive a survey. 
Those residents that do receive a survey are asked to take the time to complete and submit the survey by mail or online by October 17, 2016. Completed surveys can also be dropped off at Municipal Hall. Survey results are scheduled to be presented at Council's December 12, 2016 Committee of the Whole meeting.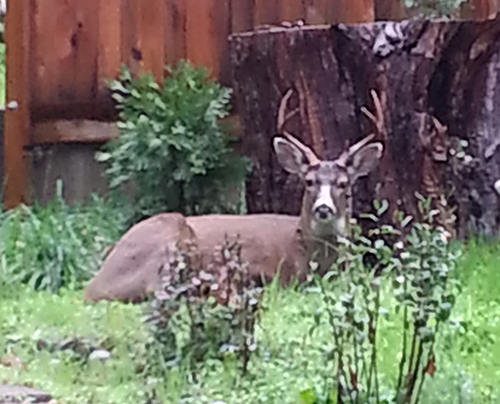 Questions about the survey can be directed to: [email protected]