The Township's Development Services Department has created a development project tracker which provides a quick and easy way to see the status of development projects within the municipality.
Residents, realtors, developers and the general public can now simply click on highlighted land parcels on an interactive map to find out more details on individual development projects underway in the Township, including legal and civic address, rezoning information, purpose of the rezoning, and approval status.
Additional tabular information provided includes detailed project descriptions, name of the applicant, site and floor plans, and status with Council.
Currently the tracker provides information on rezoning applications only, but staff is currently working on adding development permits and development variance permits.  
Browse this new website feature here.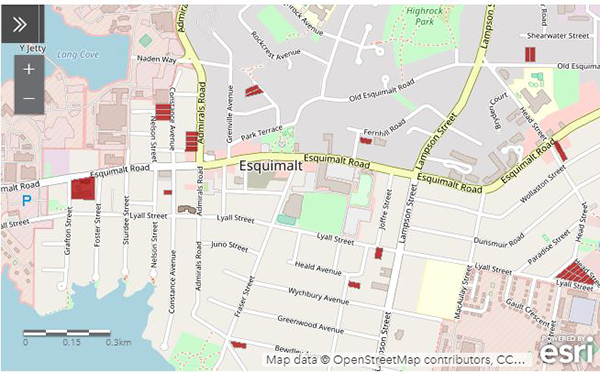 For more information, and to provide your feedback, please contact:
Bill Brown, Director of Development Services
Tel: 250-414-7146