The Township of Esquimalt is undertaking a comprehensive study of its transportation system. As part of this study, two online surveys have been developed to gather input from residents on the Lampson Street and Lyall Street corridors.
The surveys focus on the community's attitudes with respect to active transportation infrastructure on the corridors as well as preferences for transportation infrastructure.
The overall goal of the study is to improve comfort and safety for all travel modes – particularly cyclists and pedestrians – by improving active transportation facilities, while retaining acceptable vehicular traffic conditions and minimizing impacts on neighbourhood parking. 
Each survey takes about 5-10 minutes to complete and all responses will be kept confidential and anonymous. The survey is now closed. Thank you for your input. 
Lampson Street Survey
Lyall Street Survey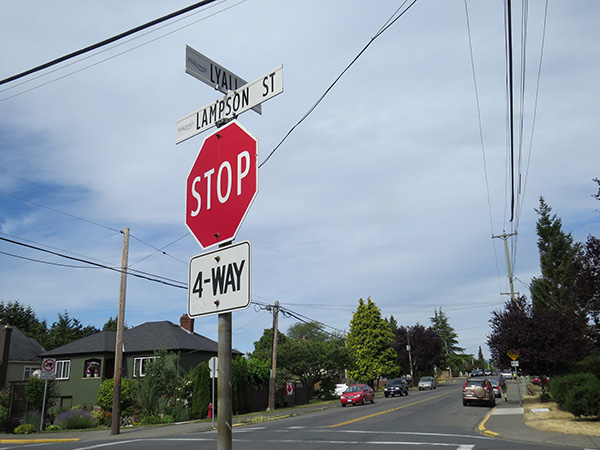 Printed copies of the survey are also available at theTownship's Engineering Department, 3rd Floor, 1229 Esquimalt Road.
For more information, please contact:
Will Wieler, Engineering Manager
Tel: 250-414-7108