The Township of Esquimalt and its CUPE employees made an early Christmas delivery to the Esquimalt Neighbourhood House (ENH). Donations for the 11th Annual Christmas Food Drive were collected during regularly scheduled garbage pickup days in December and accepted at the Municipal Hall and Public Works Yard. Mayor Desjardins and Public Works employees were on hand to present the collected donations to ENH staff.
THANK YOU TO ALL PARTICIPATING
RESIDENTS & EMPLOYEES!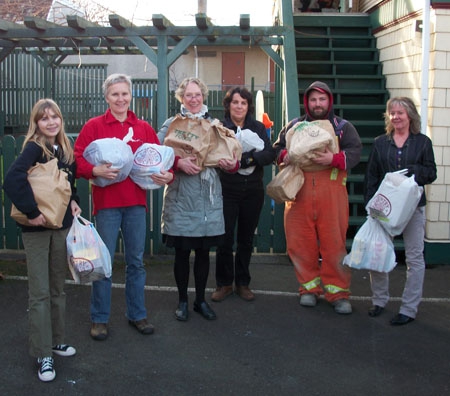 Photo (left to right): Celeste Macevicius (ENH), Brenda Macevicius (ENH), Mayor Desjardins (Esquimalt), Diana Bosworth (ENH), Andrew Kell (CUPE employee), Mary Lynn McKenna (ENH).
For more information, please contact: Marie Letham, Office Administrator, Development and Engineering/Public Works
Tel: 250-414-7108