Starting January 2023, the Canadian Red Cross Swim Program will no longer be available. Esquimalt Recreation will be transitioning to the Lifesaving Society's Swim for Life program starting in the new year. 
This is a big change and we are here to help you understand the new program as well as how your swimmer will transition from Red Cross to Swim for Life.  For more information on the new Preschool and School Aged levels see below and/or visit the Lifesaving Society website.  
Winter 2023 swimming lessons will be viewable, online, on November 24, 2022 and registration will open on December 1, 2022 at 11:00pm. 
Swim for Life Preschool (6 months - 5 years) 
Level Equivilancy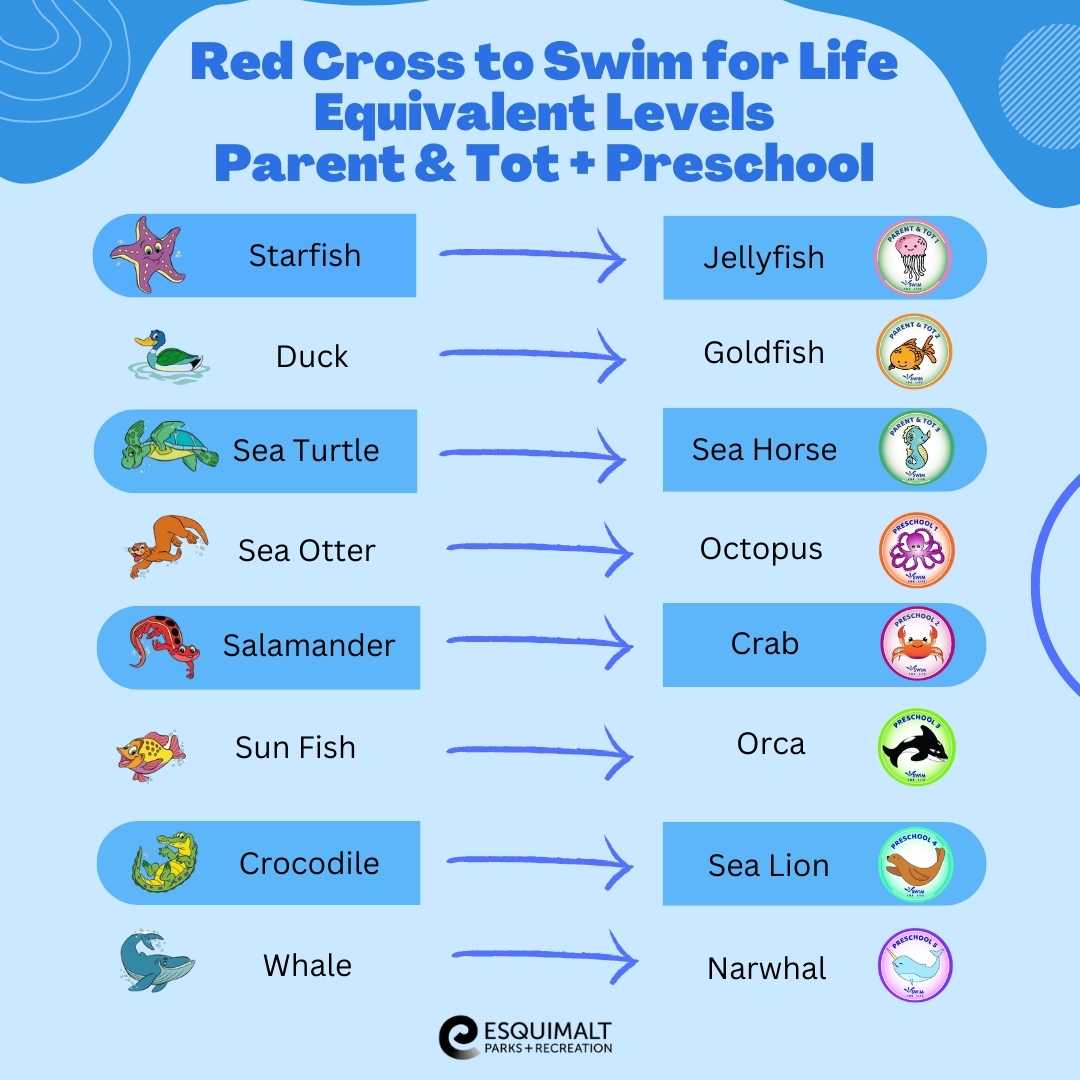 Level Transition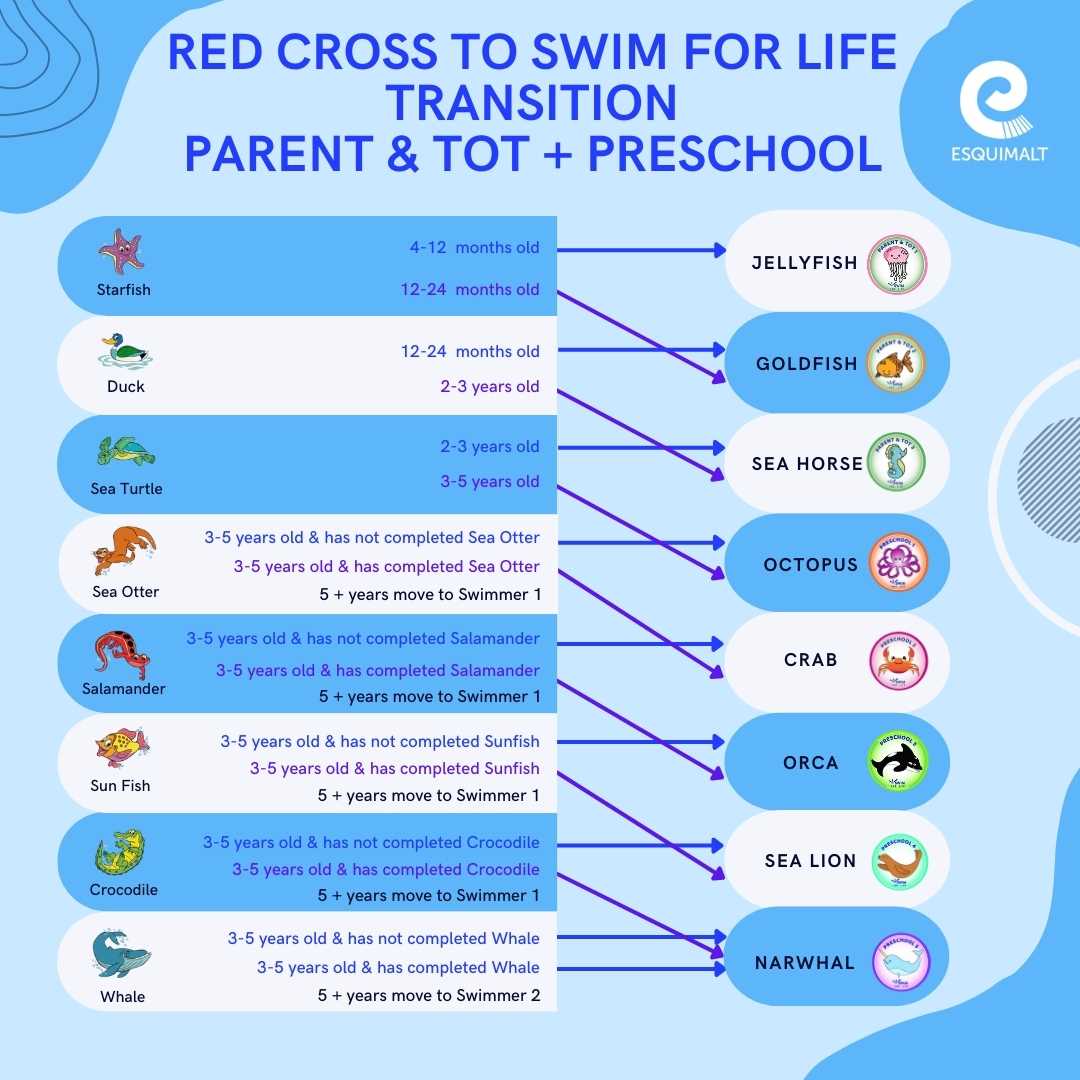 Level Description
Swim for Life swim skills at a glance Parent & Tot and Preschool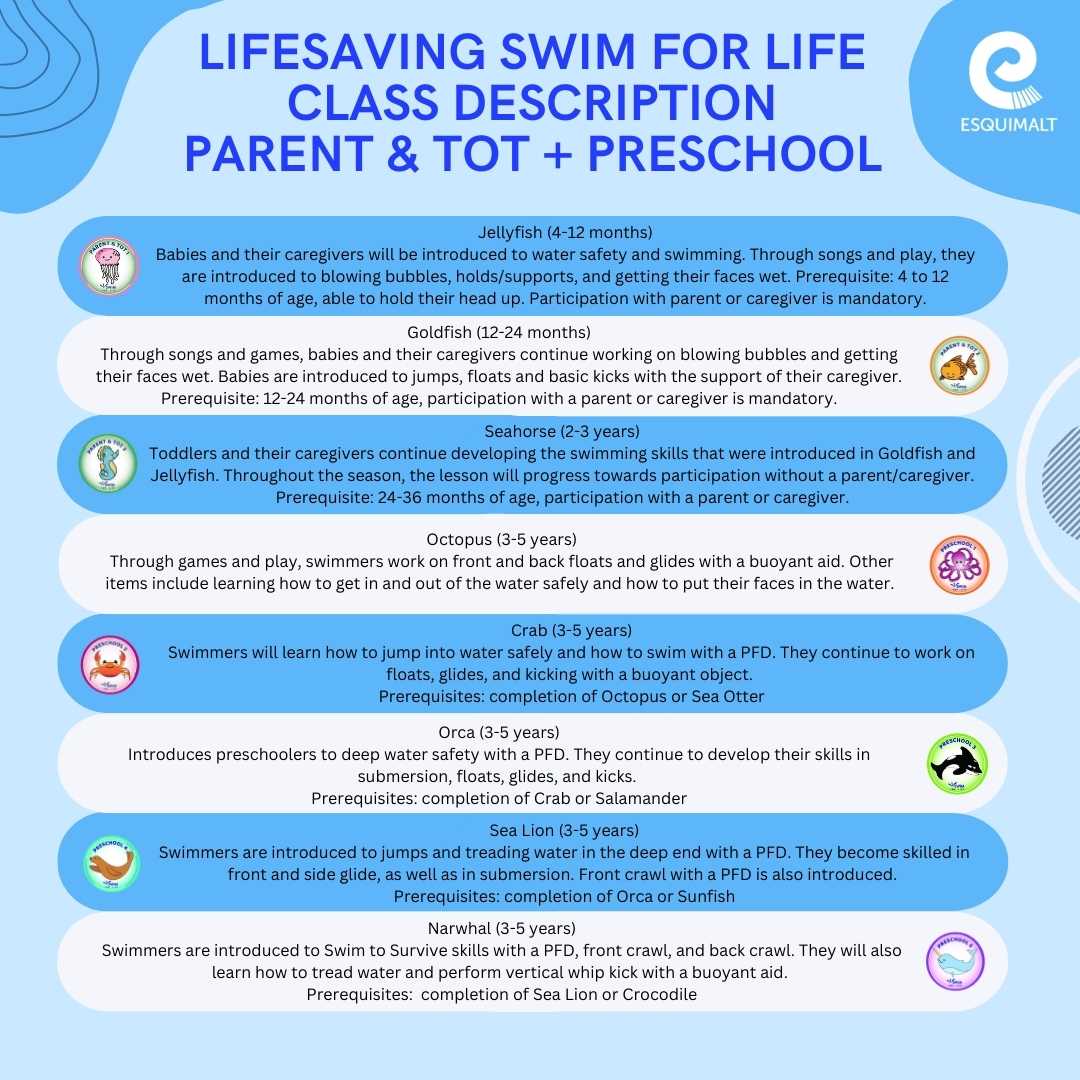 Swim for Life School Aged (5 years +)
Level Equivilancy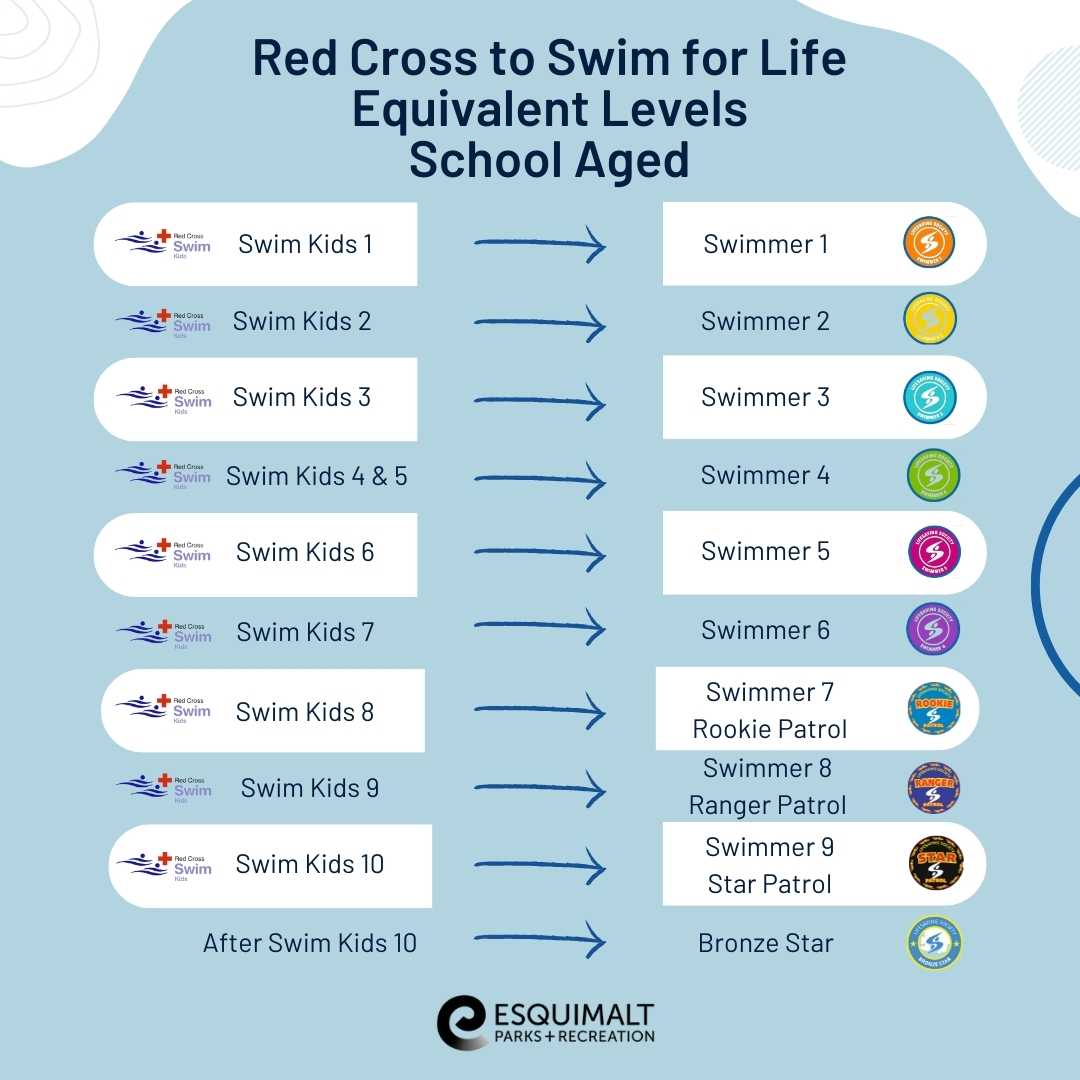 Level Transition
Level Description
Swim for Life School Aged swim skills at a glance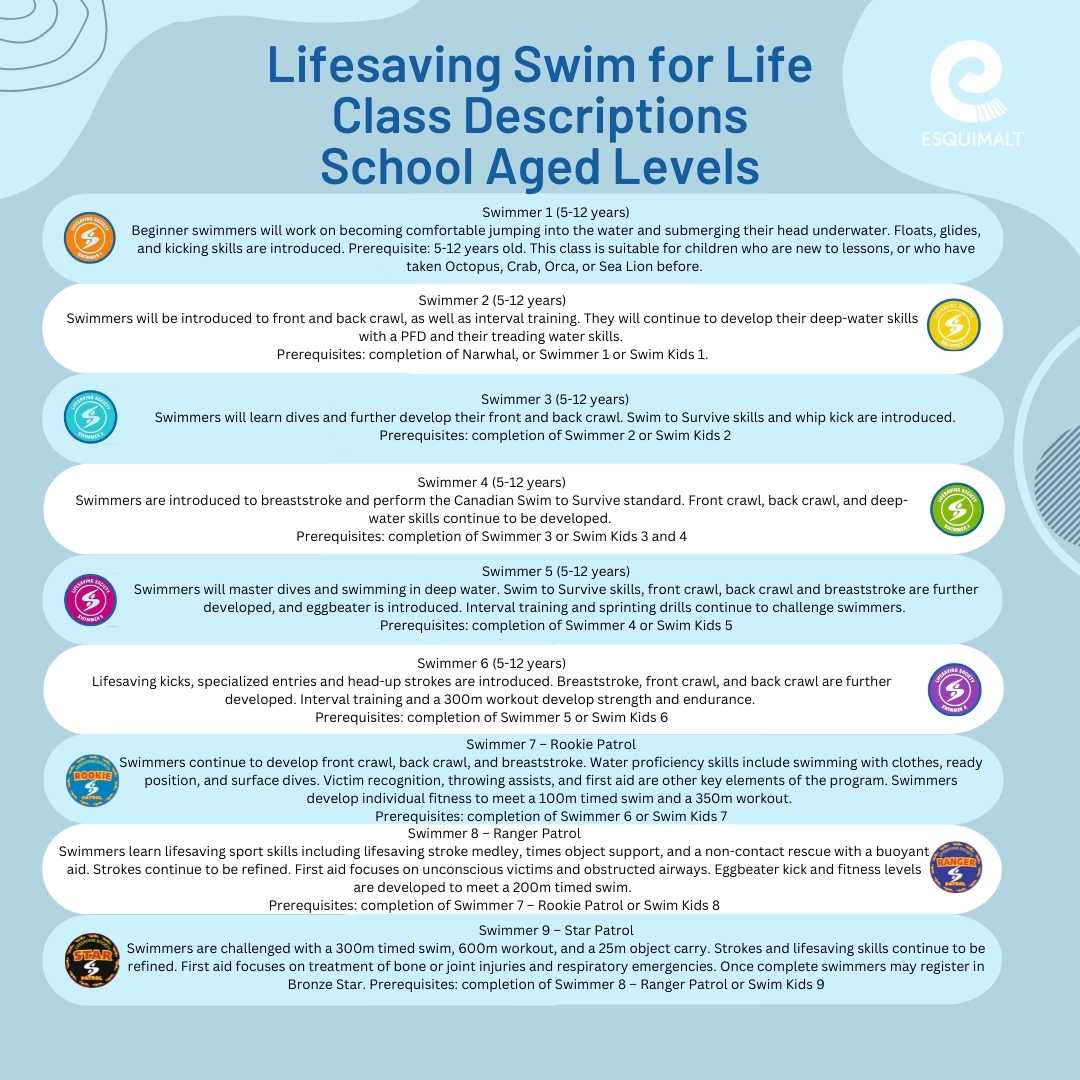 For more information, please contact:
The Aquatics Department 
Ph: 250-412-8533