Hither Green Concept Selection
Hither Green is small green space, located on Bewdley Avenue off Lampson Street (1030 Bewdley Ave). The Township Parks and Recreation Department will be enhancing this space with landscaping and playground structures. 
Round 2:
Nature inspired playground design guidelines based on round 1 feedback:
Playground suppliers were invited to provide up to 2 proposals with natural playground design elements such as trees, logs, and/or tree stumps
Staff scored the design proposals based on the following criteria:

Match to Program Objectives/Scope (10%)
Quality of Equipment (20%)
Innovation and Play Opportunities (30%)
Capital Purchase Price (40%)
See below for Round 2 Survey (Survey is now CLOSED):
Round 1 Survey Summary:
100% of respondents were Esquimalt residents, with majority of participants engaged from the south-side of Esquimalt in the vicinity of the park. Overwhelmingly (81.7%), of respondents indicated that they would like to see a play structure in the park; this was followed by parks benches (46.7%), picnic tables (41.7%) and landscaping (38.3%).
Pertaining to play structure preference, respondents indicated a preference for nature-inspired equipment (60%); this was followed by traditional-style play equipment for children 5-12 years of age (45%) and then traditional-play equipment for children aged 2-8 years (31.7%). Comments noted that the design should be different than nearby playgrounds including Paradise Park and Macaulay Elementary School. 
---
What's Next?
Round 2 community input on the design concepts will be presented in a public survey. This survey was open Mar 1 - Mar 22.  It is now CLOSED
Park construction begins: to be determined.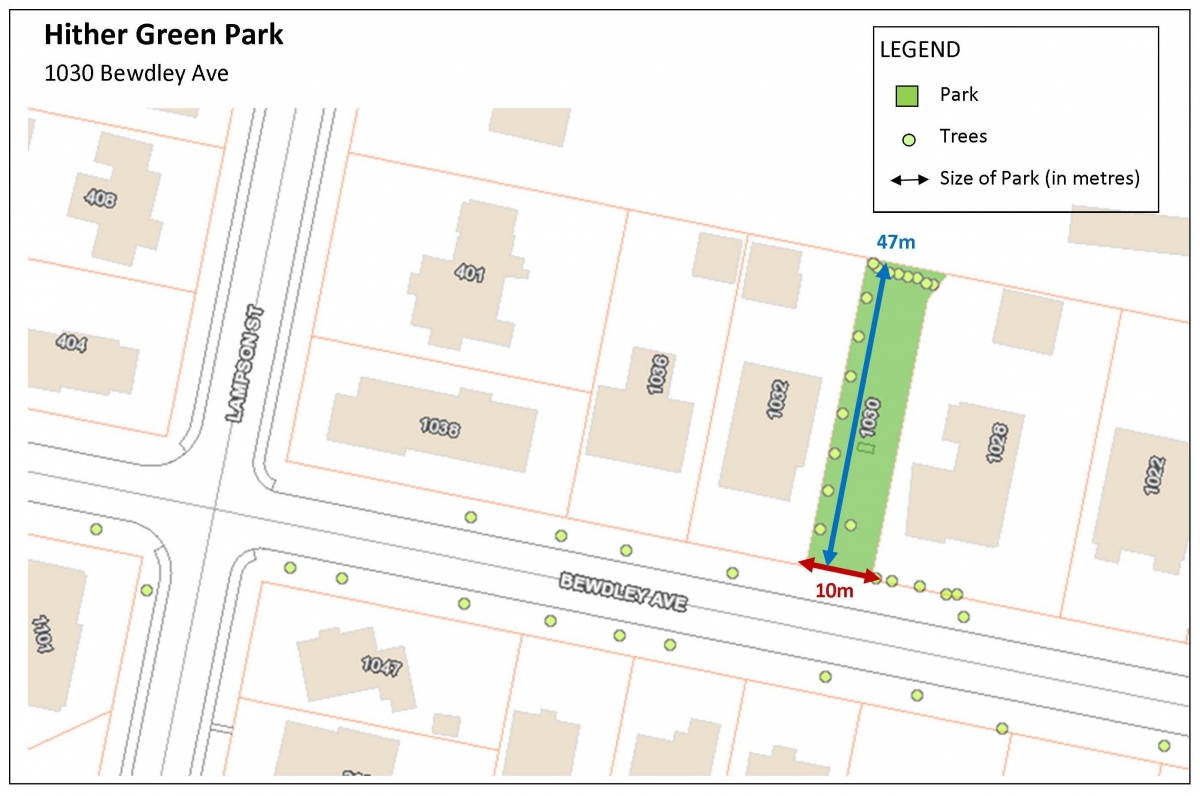 ---
Process:
Two rounds of community consultation will take place:
Round 1 will identify the community's preferred playground concept (ex. nature-inspired playground, traditional-style playground, active-style playground, etc.).
Round 2 will allow the community to vote on specific designs.
---
Updated Timeline:
Round 1 of community consultation was completed December 2019.
Staff will take the preferred concept identified by the community in round 1 to create playground designs.
Round 2 of community consultation was launched in February 2021 through the Esquimalt Municipal Website (esquimalt.ca/playhere) and ran for three weeks.  Survey results have been compiled for review.
With the preferred design selected by the community, the playground will be built (estimated opening is to be determined).