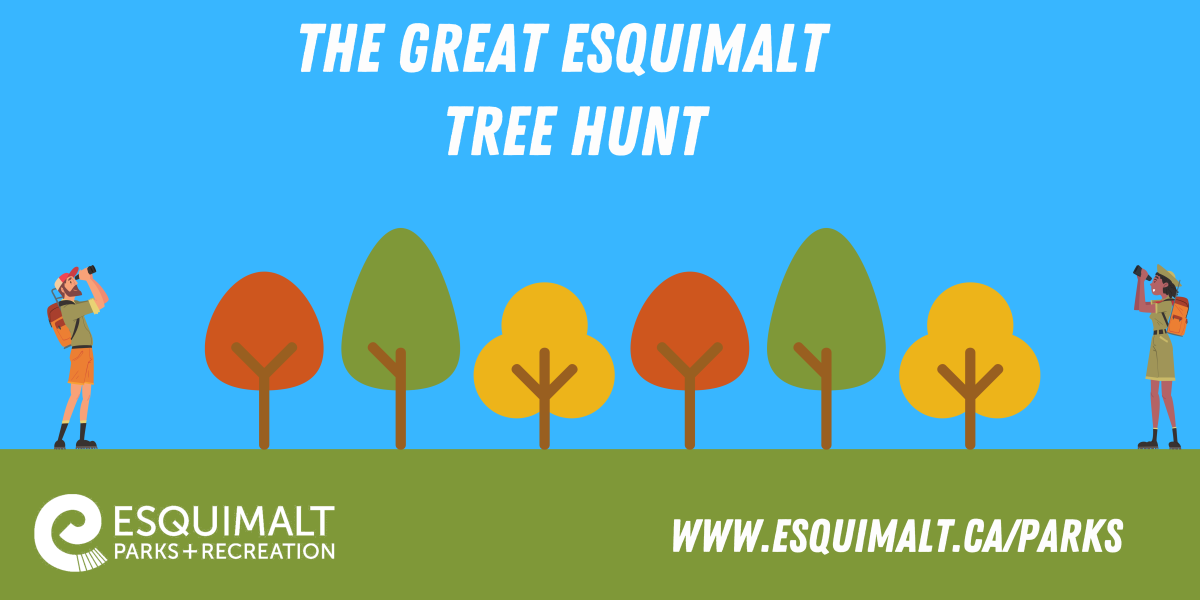 Welcome the Great Esquimalt Tree Hunt!
***EXTENDED TO FALL 2023***
We are excited to hear from YOU about important trees in the community.  We are looking to identify significant trees in the following three categories:
1. Character Tree
Do you have a favourite tree in Esquimalt?  Did you propose to your partner under a specific tree?  Have you always loved a tree but never really could describe why?  We want to hear about the trees that matter to you.  Submissions in this category should describe the trees that matter to you and why you'd like to see them identified!
2. Largest Tree
We are seeking the largest tree in Esquimalt!  Submissions in this category should include the grandest trees. Size will be determined by measuring the trunk.
3. Wildlife Tree
Do you know a tree that houses many critters/creatures? We are looking for any and all of the trees in Esquimalt that sustain and nurture life!  Owls, hummingbirds, eagles, squirrels, racoons and more!  If you know a tree that is also a home, submit it here!
The Great Esquimalt Tree Hunt is being launched in conjunction with Earth Week in the Township of Esquimalt.  All submissions will be tracked and placed on a map that will be displayed on our website.  There are prizes available to submissions in all categories!  Do you love trees?  Tell us about your favourites below!  Submissions will be tracked from April - Sept 2022.  Keep your eyes peeled for some helpful and informative blogs to come as well!