Notices
Posted July 5, 2016 - Temporary Washroom Closure at Esquimalt Gorge Park. Please be advised the washrooms are Gorge Park are currently being serviced. Staff are working to have them back in operation as soon as possible. We apologize for any inconvenience this may cause; your patience and understanding is appreciated. 
What's New in Esquimalt Parks
Posted June 29, 2016 - Fraser Street Adventure Park - Construction has begun with splash park opening Summer 2017. Landscaping of the park will include 27 trees, rainwater garden, numerous colourful shrubs, and more. View the the plan here. The playground contract has been awarded to Suttle Recreation. View the playground concept here. WATCH a video highlighting the landscape plan here.
Click map below to enlarge and view amenities.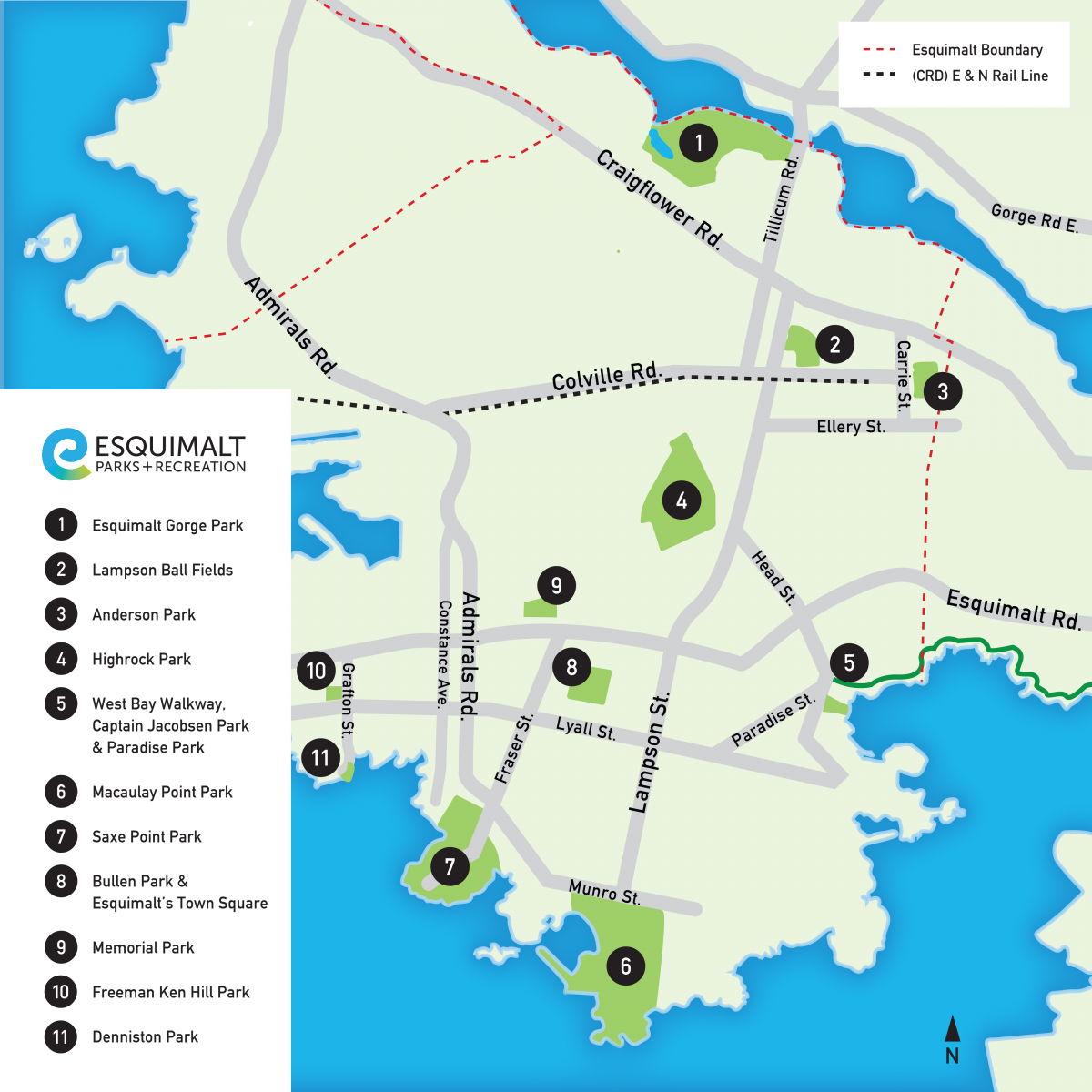 Click here to see updates on the status of our playing fields.
Link to profiles for Esquimalt's: