Mayor Barbara Desjardins has officially proclaimed September as Prostate Cancer Awareness Month in the Township of Esquimalt.
The Township is also participating in Prostate Cancer Canada's Blue Light Campaign. Blue lights will illuminate the Archie Browning Sports Centre plaza for the month of September as an expression of support for more awareness and research of the disease.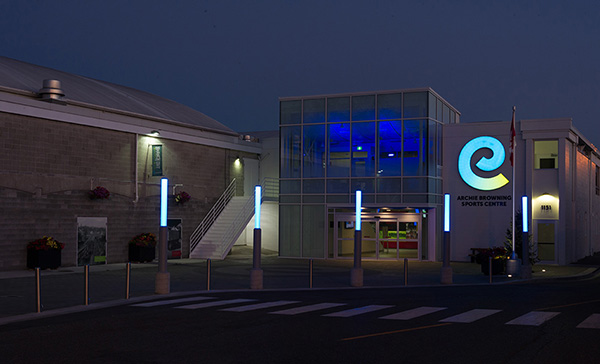 Prostate Cancer facts:
1 in 7 Canadian men will be diagnosed with prostate cancer in their lifetime.
Prostate cancer is the most common cancer among Canadian men.
An estimated 21,300 Canadian men will be diagnosed with prostate cancer in 2017
An estimated 4,100 Canadian men will die of prostate cancer in 2017.
Over the last 20 years, the mortality rate from prostate cancer has been reduced by approximately 40% due to advancements in early diagnosis and treatment.
Prostate Cancer Canada is the leading national foundation dedicated to the elimination of the most common cancer in men through research, advocacy, education, support and awareness. For 22 years, we have invested the generous donations of Canadians towards funding research that will uncover better diagnostic and treatment options, and towards providing comprehensive education and support services for those living with and affected by prostate cancer.
For more information, please visit www.prostatecancer.ca