During the Official Community Plan (OCP) process, residents provided feedback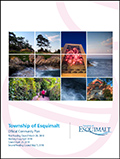 through a variety of events, including a kick-off survey in late 2015, an age-friendly assessment and Looking Forward Forum in 2016, and an affordable housing workshop and OCP Open House in 2017.   
We've been working on the draft Official Community Plan based on this input and we'd like your thoughts on the document as we continue with revisions. 
OCP Draft Process:
March 12, Draft OCP presented to Committee of the Whole
March 26, OCP presented to Council for 1st Reading
April 23, Council OCP  Interim Review
May 7, 2nd Reading of the OCP (public input invited)
A public hearing on the OCP is scheduled for May 28, 2018. 
Please click here to view the proposed Official Community Plan. 
Thank you to everyone who provided comments on the OCP during the spring of 2018.
For background on the Official Community Plan process, OCP Review community consultations, and additional OCP resources, please click here.
Updated May 29, 2018