The Township of Esquimalt will be following the holiday schedule listed below:
The Municipal Hall will be closed on Monday, December 25th, 2017 and Tuesday, December 26th, 2017 and will re-open on Wednesday, December 27th, 2017 at 8:30 a.m. The Hall will maintain normal operating hours through Friday, December 29th, 2017 closing on Monday, January 1st, 2018 for New Year's Day.
Normal operating hours at Municipal Hall will resume on Tuesday, January 2nd, 2018.
The New Year's Day Levée will be held at the Esquimalt Recreation Centre from 1:00 to 2:30 p.m. on New Year's Day. Please click here for more information.
The Municipal Archives will be closed on Friday, December 22nd and will reopen on Tuesday, January 2nd, 2018.
For hours of operation at our Parks and Recreation facilities, and for festive season program offerings, please see the department's Winter 2017 Holiday Flyer. For recreation facility enquiries, please call 250-412-8500.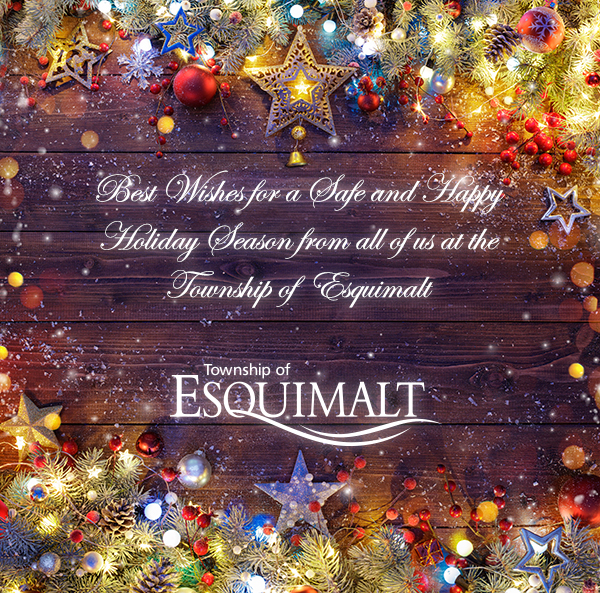 For more information, please contact: 
Anja Nurvo, Director of Corporate Services
Tel: 250-414-7135