Construction is underway on the McLoughlin Point Wastewater Treatment Plant and cross-harbour undersea pipe. Construction of the following project components will begin in 2018:
Clover Forcemain
Clover Point Pump Station
Macaulay Point Pump Station
Residual Solids Conveyance Line
Residuals Treatment Facility
The Wastewater Treatment Project team will hold an open house on Wednesday November 22, 5 – 8p.m. in Esquimalt to provide an update on these project components. The open house is a drop-in format to provide flexibility for busy schedules. Come by any time during the meeting time to review updated project information, find out about upcoming construction activities and timing, meet project team members, and ask questions about the project.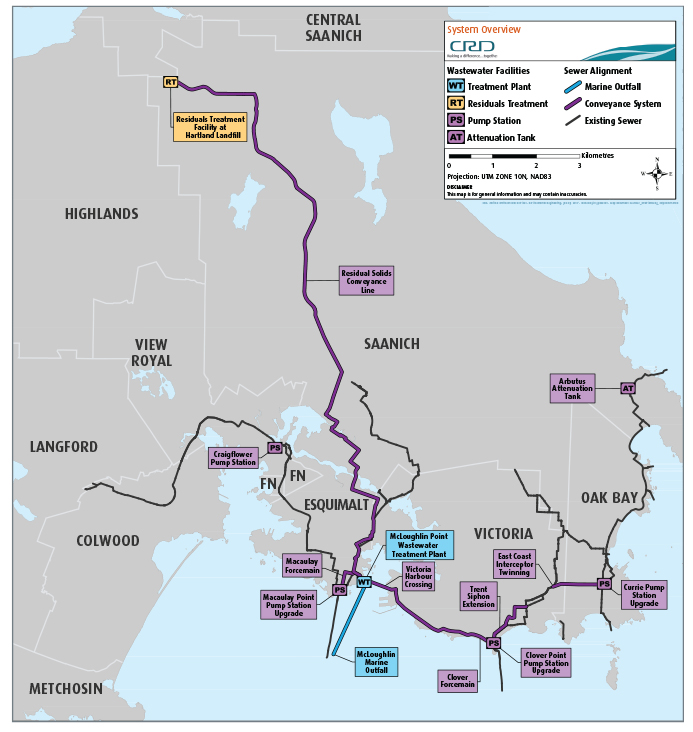 For more information on additional open houses and project details, see the Wastewater Treatment Project Update #4.