The Township of Esquimalt's 2015 Climate Action Revenue Incentive Program (CARIP) public report is now available. The report highlights the action and progress being made by the Township towards meeting its Climate Action Charter goals.
In 2015, the Township produced 1,037 tonnes of greenhouse gas (GHG) emissions with 72% of emissions coming from the operation of municipal buildings and the other 28% from the municipal fleet. Highlights include the development of the Esquimalt Neighbourhood Watersheds Map, launching the "Branch Out" urban forest program, and completion of the Admirals Road Corridor Upgrade. Corridor upgrades included the addition of bike lanes, LED street lighting, transit infrastructure and two pedestrian crossing locations.
As a signatory to the Climate Action Charter, the Township is committed to developing strategies and taking action towards:
making progress on achieving carbon neutrality in respect to municipal operations; 
measuring and reporting on the community's GHG emissions profile; and 
creating a complete, compact, and more energy-efficient community. 
CARIP is a conditional grant program that provides funding to signatories equivalent to 100% of the carbon taxes paid by the local government. The value of the Township of Esquimalt's CARIP grant for 2015 is $28,935. The grant is deposited in the Sustainability Reserve Fund to be used for funding sustainability initiatives.
Please click here to download the 2015 CARIP Report.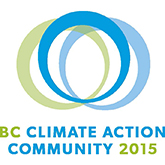 For more information, please contact:
Marlene Lagoa, Community Development Coordinator
Tel: 250-414-7114