Please join in laying a candle which will burn until midnight in silent tribute to our Canadian Service Men and Service Women, past and present.
This year, the Candlelight Tribute will also honour the cemetery itself on its 150th anniversary. The cemetery was consecrated in 1868.  Today, more than 2500 military personnel and their family members are buried at God's Acre, which is a National historic site.
The principal speaker at the tribute will be Mr. Guy Parent, OMM, CD, Canada's Veterans Ombudsman.
Note: God's Acre Cemetery is located off Colville Rd behind the Base Hospital inside the Gorge Vale Golf Course, between the 12th and 17th holes.
For more information on the Veteran's Cemetery at God's Acre, click here.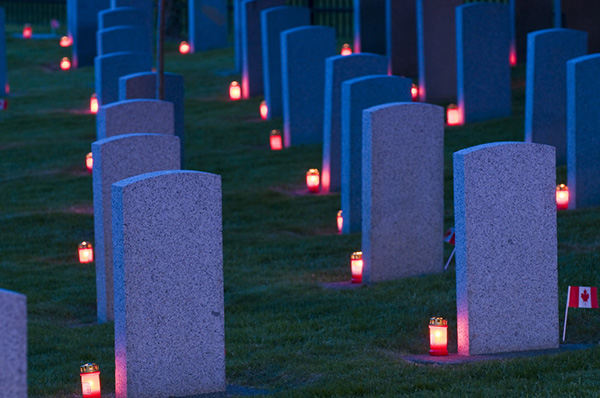 Thursday, May 31, 2018 - 18:45