UPDATES:
Aquaman scheduled to play on August 21st has been cancelled due to inclement weather. Aquaman will be rescheduled after we are able to confirm with staff, update to come. 
Top Gun has been rescheduled for Wednesday, August 28th. 
---
In the event of inclement weather:
Please be advised in the event of inclement weather, movies may need to be postponed. Where weather such as rain or wind is questionable, decisions will be made by 3:00 p.m. on the day of the movie. Please check here for announcements pertaining to cancellations and rescheduling.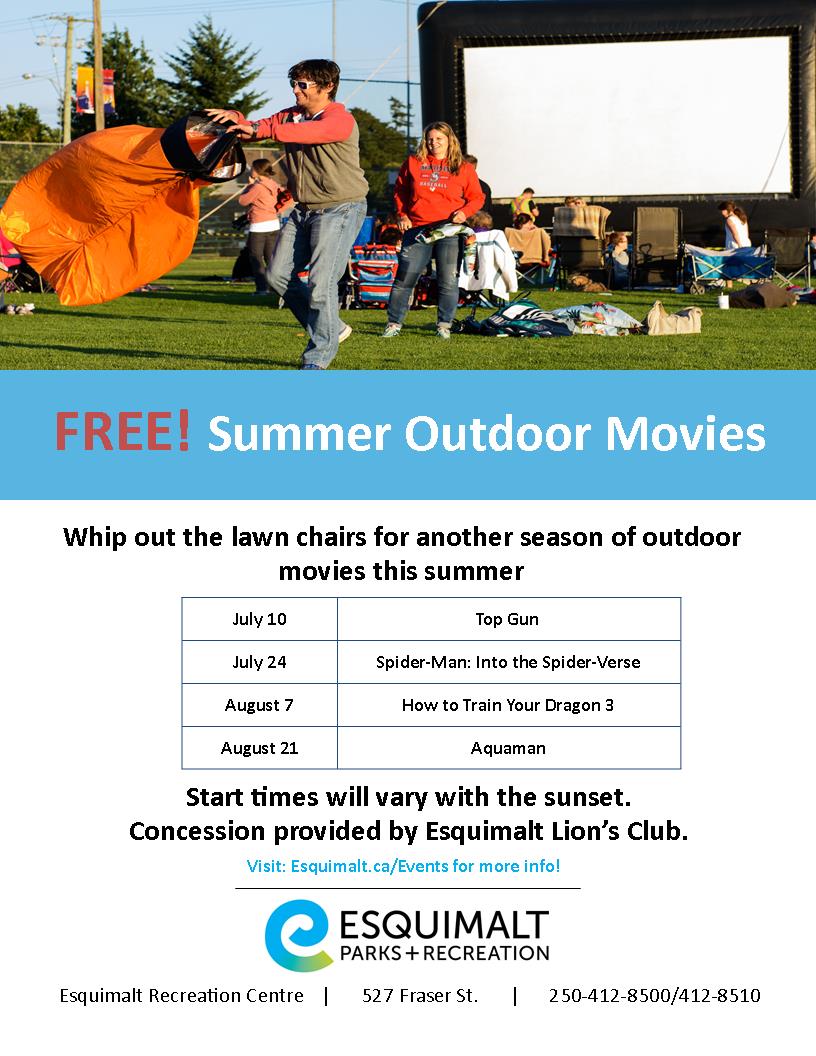 Wednesday, July 10, 2019 - 21:00

to

Thursday, July 11, 2019 - 20:55