A premier event in the Township's thriving arts scene, the Esquimalt Arts Festival is a showcase of local artist's work set amongst the towering Garry oaks in Memorial Park. With food vendors, music, and an artists walk, the event is a great way for the family to spend a Sunday in August.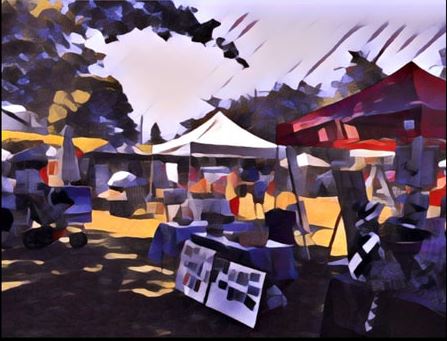 The event features:
Original artwork displays by over 25 artists
"Splash of Paint" with Molly Newman's Emily Carr
Esquimalt and Songhees carvers
ArtLab and StitchLab by Esquimalt Recreation
Musical performances by Rig a Jig, Caroline Bluebirds, Crimson Sky, and Lorraine Nygaard
For more information, visit www.townshiparts.org
Through its Local Grants Program, the Township of Esquimalt is proud to be a sponsor of the Esquimalt Arts Festival.