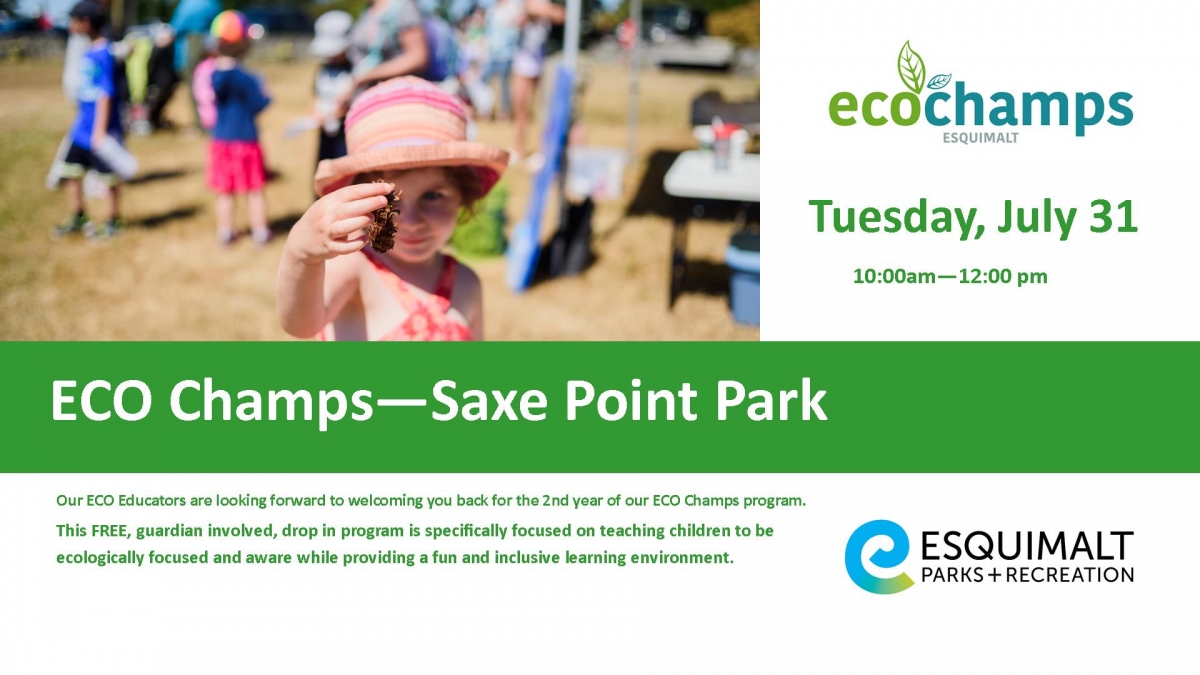 This free, guardian involved drop in program is specifically focused on teaching children to be ecologically focused and aware while providing a fun and inclusive learning environment. Learning will happen through hands-on activities, presentations, speakers and sometimes, artistic expression, or just hanging out and learning about the Parks in our community.
Our ECO Educators are looking forward to welcoming you back for the 2nd year of our ECO Champs program. This program is most suitable for 3-6 yr olds. Pick up your ECO Passport at your first event and collect the stamps all summer long while we help you to become fully ECO Educated. See our website (esquimalt.ca/ecochamps) for updates and topics of the day!
Our guest presenter this week will be from the Robert Bateman Centre. Join the Robert Bateman Centre at @Eco Champs for a morning filled with art and nature activities as we share some NatureSketch techniques inspired by world-renowned artist and naturalist, Robert Bateman!
Learn and draw while we pay close attention to the natural world and unique habitats surrounding us. All materials will be provided! 
The NatureSketch Program, a Bateman Foundation initiative, aims to inspire observation and appreciation of the natural world using a pencil and a sketchbook, offering a cultural lens for exploring the outdoors. 
For more information about Nature Sketch visit their website:
https://www.naturesketch.org