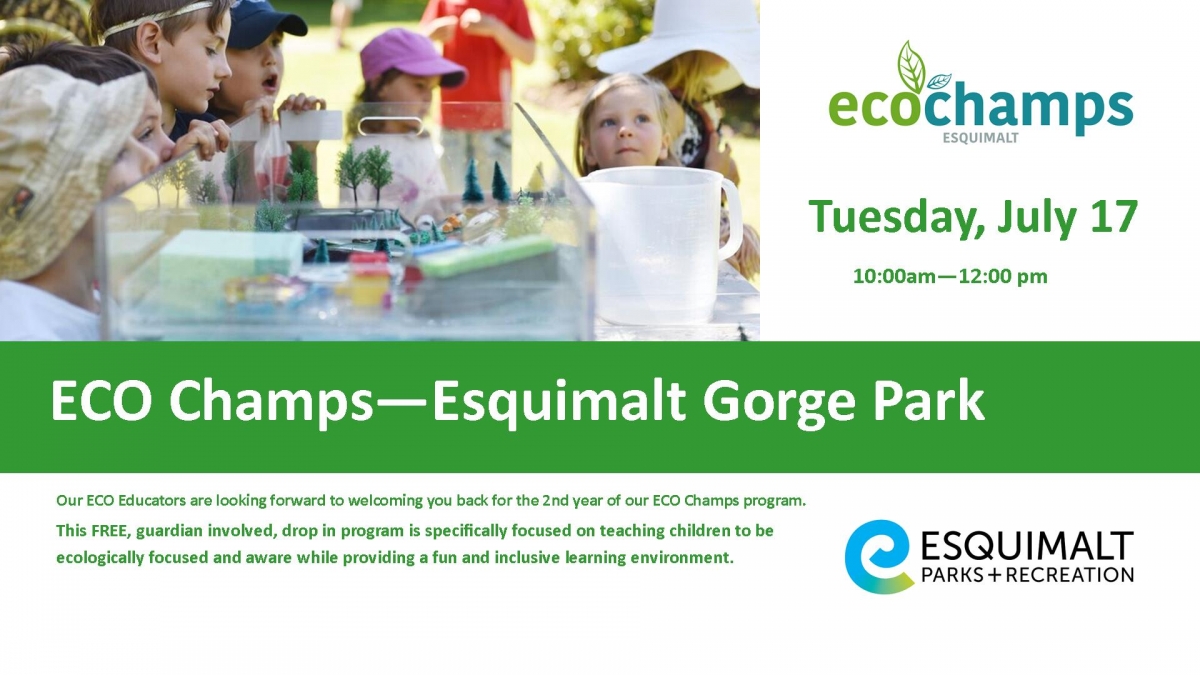 This free, guardian involved drop in program is specifically focused on teaching children to be ecologically focused and aware while providing a fun and inclusive learning environment. Learning will happen through hands-on activities, presentations, speakers and sometimes, artistic expression, or just hanging out and learning about the Parks in our community.
Our ECO Educators are looking forward to welcoming you back for the 2nd year of our ECO Champs program. This program is most suitable for 3-6 yr olds. Pick up your ECO Passport at your first event and collect the stamps all summer long while we help you to become fully ECO Educated. See our website (esquimalt.ca/ecochamps) for updates and topics of the day!

Our presenter for July 17th is the World Fisheries Trust.  Our Eco-Champs will learn the importance of watersheds and waterways using interactive models and hands on examples.